Marvel Marketing is a leading website developer in Edmonton of customized and highly functional websites. 
Website Design Company in Edmonton
If you want a website for your business, our Edmonton website design team is ready for your call. Marvel Marketing has been in the web development and design industry for more than eight years. Therefore, we have all the relevant skills and experience needed to customize a functional website for your Edmonton business. When you choose us, you gain access to a team of qualified web developers, ecommerce gurus, SEO specialists, and copywriting experts to build your new high-performing website. 
As the capital of Alberta, Edmonton recorded a GDP of 86.8 billion in 2016, which has grown tremendously since then. It has a population of more than a million, spread across Beverly, West Edmonton, North Edmonton, Jasper Place and Strathcona. All these statistics point to one thing: that Edmonton is a great place for people to do business. 
Marvel Marketing can help you grow your business by creating a stunning website design that will attract lots of traffic and convert them into sales. With a professional website, you can tap into Edmonton's online market and increase revenue production. To ensure that your website is effective, it has to be SEO-friendly, responsive and offer your visitors an exceptional user experience. These are all key qualities we consider when designing websites for businesses in Edmonton.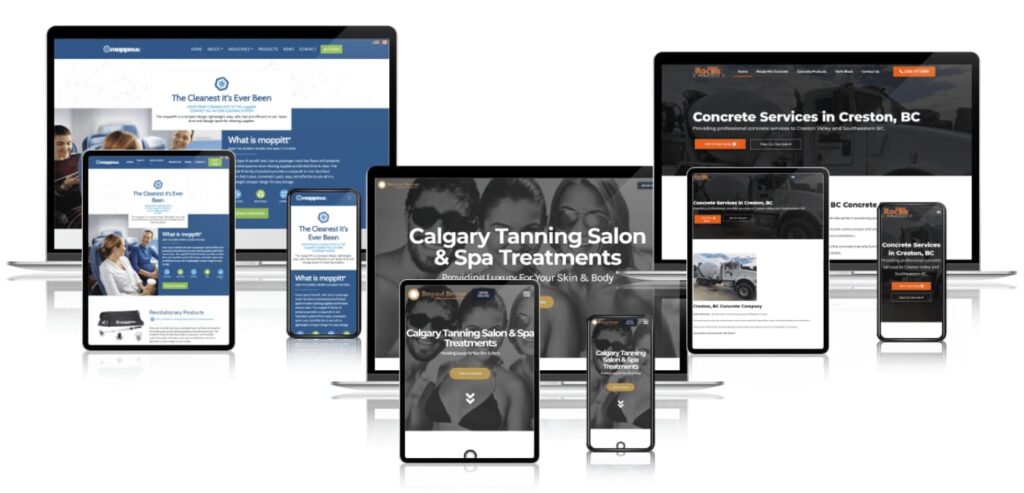 benefits of a professional website for your business
What to expect with An award-winning web designer In Edmonton
If you are interested in a website, you need to know that not all websites are built equally. To ensure that your site ranks higher and brings more traffic, you should partner with a reputable digital marketing agency in Edmonton, such as Marvel Marketing. We understand the qualities of a good website. And we will incorporate all these crucial features into your website. 
Mobile Responsive Web Design
A responsive website is fundamental if you want to survive the cutthroat competition in Edmonton. Since most internet users these days access the web through smartphones and tablets, it's only fair that your site is optimized for performance on such devices. Without a responsive web design, you will lose a lot of valuable traffic. 
24/7 Website Security
Marvel Marketing has been in this game for too long to understand the importance of site security. When creating a site for your company, we will implement crucial security strategies to guarantee your and your visitors' safety. Some security strategies we may develop include installing SSL certificates and encrypting data. 
SEO and Site Performance
You have probably heard of SEO and how it can impact a website. Unlike most web design agencies that think of SEO post-launch, we perform search engine optimization during website development. That's why all our sites are SEO-friendly and start to rank much sooner after delivery. Besides SEO, we also guarantee better site performance by improving usability, website speed, indexation and reliable hosting. 
Content Management System (CMS)
As mentioned earlier, we have a transparent web design process that entails informing our clients what content management system we will use to build their websites. WordPress and Shopify are our top picks because of how easy they are for our clients to use to manage websites. We also use Drupal and WooCommerce depending on the client's needs. 
Website Redesign Services
When getting a new website, the thought of redesign may not be in your mind. But after a few years, it's crucial to redesign your website. Marvel Marketing can revamp your old design with something more exciting. We can also update content and improve user experiences on your site. If your site was developed years ago, you can hire us for website redesign services. 
Website Maintenance Packages
Marvel prefers to establish long-term relationships with our clients because your site needs maintenance to run healthily post-launch. Websites are just like cars. Errors will pop up from here and there. Certain plugins will need updates. With us by your side, you don't have to worry about errors affecting site performance and rankings. We will maintain your site and ensure everything runs perfectly. 
YOU WANT TO ATTRACT MORE SALES?
What Kind of Website Does My Business Need?
There are different types of websites, each designed to cater to various business needs. Before hiring an Edmonton web designer, you need to familiarize yourself with the common types of websites to know which you should get. 
Static (HTML)
A static website allows you to separate your front-end interface from your content. As a result, you can communicate more efficiently with clients. Static websites lack a database, making development much quicker and more cost-effective. Startups interested in venturing into Edmonton's online market can benefit the most from static websites. 
CMS or Dynamic
Dynamic websites are developed on content management systems such as WordPress. They are integrated with modules that enable access to data from a database. With a Dynamic website, your audience can easily source data when needed. These websites enable the owners to display content as it suits their preferences. 
Ecommerce Online Store
These are websites that bring your business online. An ecommerce online store features a product catalog, a cart and a payment gateway. It's exactly like a traditional brick-and-mortar, only that customers can make purchases from anywhere in Edmonton or Canada. By having Marvel Marketing create an online store for your business, you can grow your number of customers.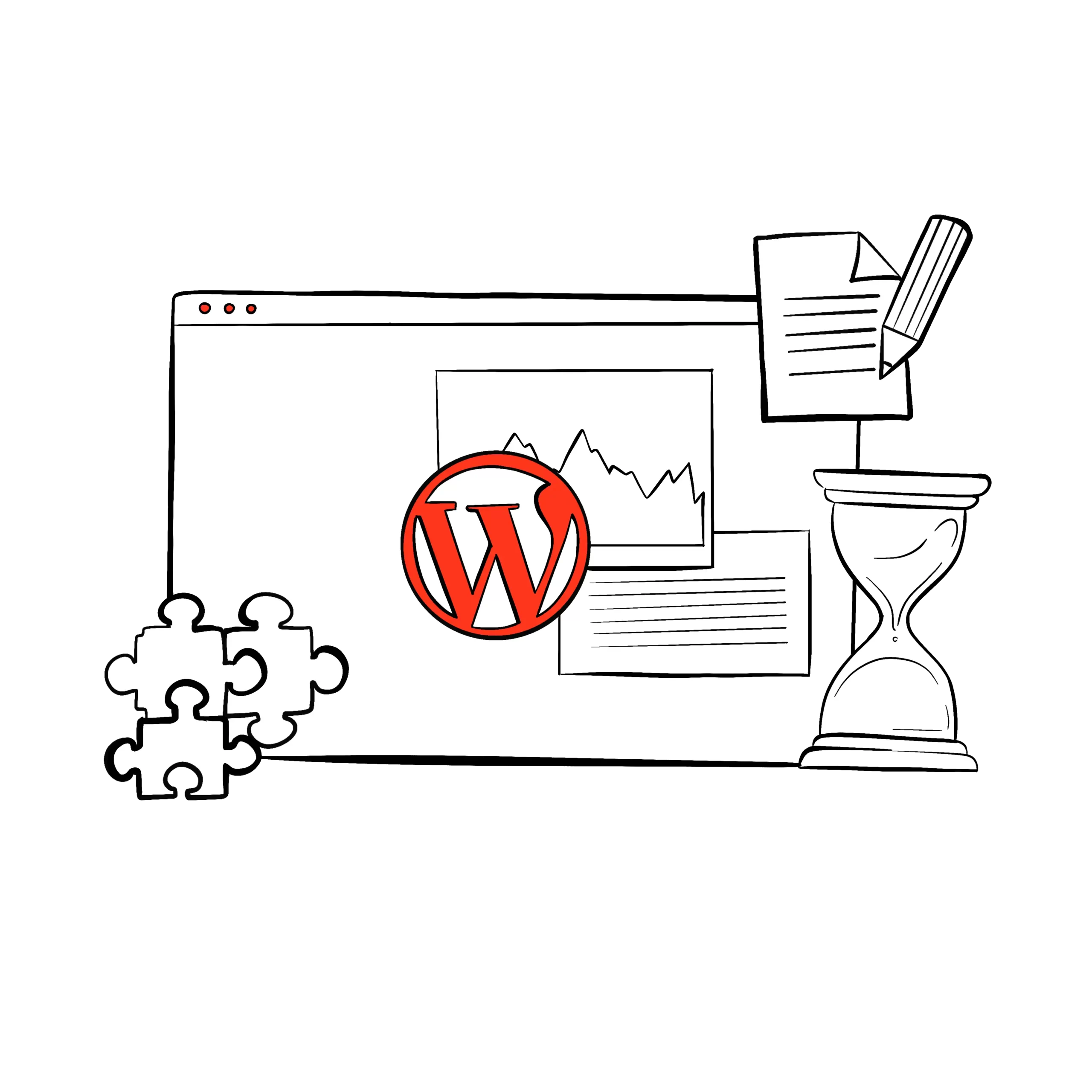 On WordPress, our developers can create a high-converting site that will improve your brand presence. For the years we have used this CMS, Marvel Marketing has acquired the title of the best Edmonton WordPress website design company. Our designers can play around with different plugins and themes to create a responsive and professional website for your business. 
Using Shopify, we can create a functional online store that will be available for access 24/7 and will increase your conversions and sales. The perk of hiring a web design agency like Marvel Marketing, is that we can customize a suitable Shopify theme that blends with your brand. Also, we can ensure that your visitors have the best experience and reward you with their loyalty.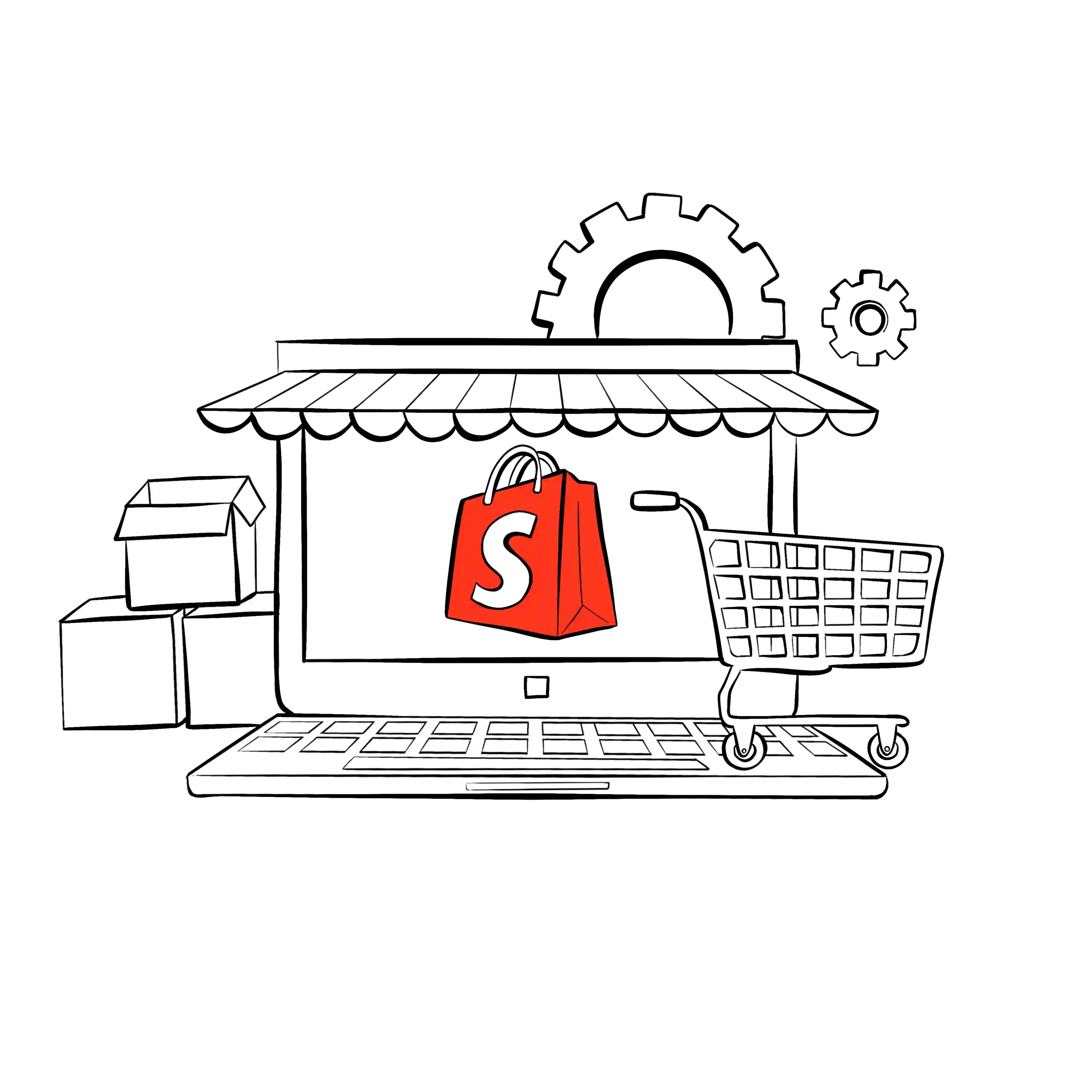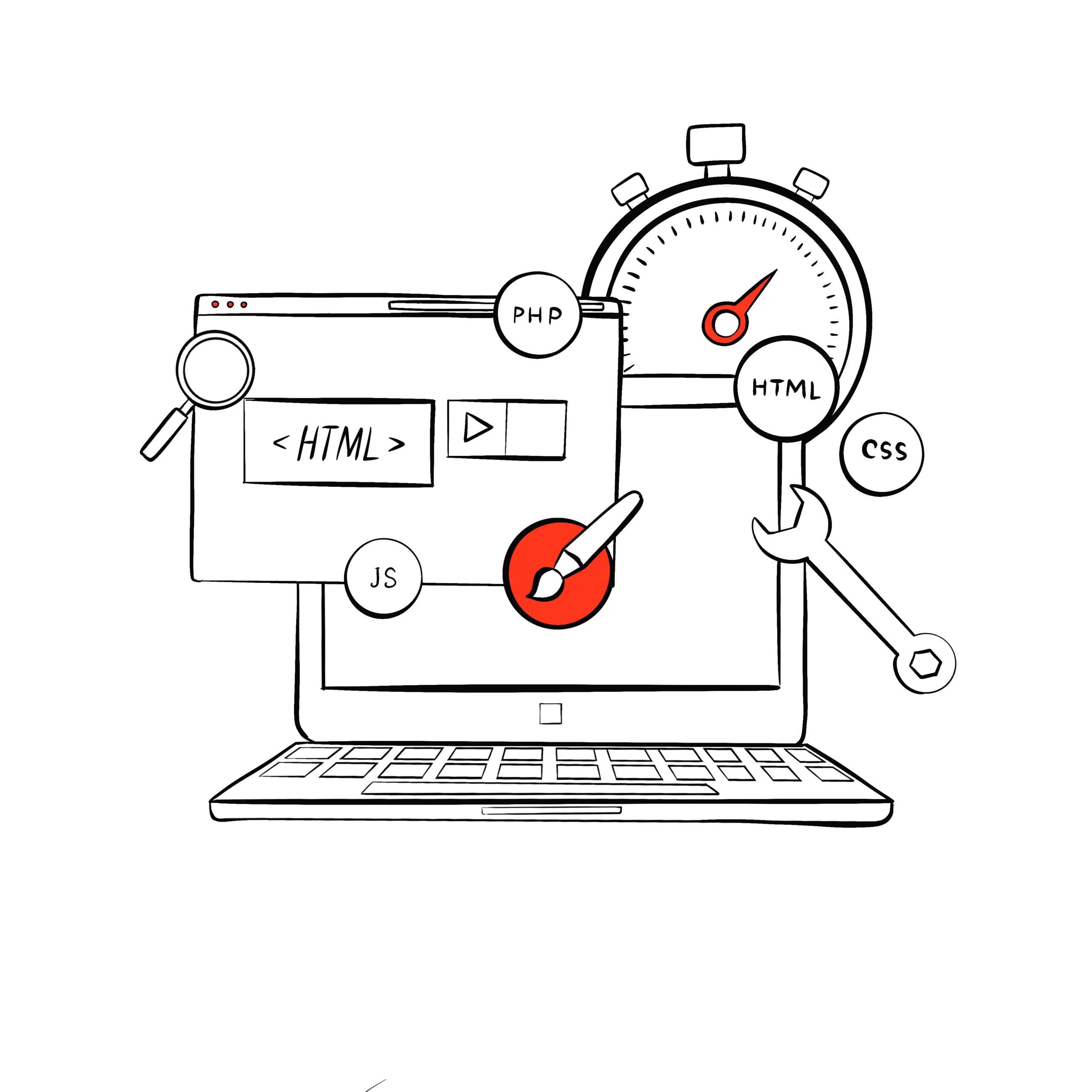 A custom website plays a critical role in proving credibility and converting visitors into customers. You should contact our web developers if you need a unique website that stands out from competitors. Our web team will ensure that every aspect of your website is original and customized to suit your business objectives. We provide our clients a mockup and wireframe for every custom website build. Therefore, you will have a say in how the website looks and feels during the web design process. 
Get the Perfect Website For Your Business
Trusted Process for website design in Edmonton
To ensure the web design looks stunning, professional and functional, we must hold a consultative meeting at the beginning. You will inform our web developers of your website design needs during this meeting. We will list these objectives and add them to our plan.
Sometimes, we may need more information to create the perfect website for your business. This is where research comes in handy. We will do more digging into your niche and brand. We may also have a look at the competition. During the research, we will also discover suitable topics and sub-topics.
We will be ready to create and share page schematics with all the information we may need. These are prototypes from which your website will be built from. It's crucial that the wireframe reflects how it will guarantee a better user experience.
Our developers can get to work when you approve the prototype provided in the above step. The development phase entails the actual building and designing of the website. We will incorporate visual elements as well as functions on the website.
When your website is ready, it will be tested. All functions will be checked, and if they are working okay, your site will be delivered to you. We examine site performance and other essential details such as scripts and forms during testing.
We listed maintenance as one of the key qualities of a good website design. Post-launch, you can benefit from our maintenance packages. We will fix errors on your site, make updates and even check site speed which is critical for improving user experience. Revisions are also a crucial part of maintenance.
Wow Your Clients with a Brilliant Web Design
Why Choose Marvel Marketing As Your Edmonton Web Developer?
The importance of having a website for a business in Edmonton can't be over-emphasized. However, not all websites are built equally. It's crucial to partner with a professional web design agency such as Marvel Marketing, which will craft a functional and high-converting website. We have years of experience building high-performing websites and can create one for you. 
Are You Ready to Increase Sales with
Edmonton Web Design Services?
Click the button below for a free web design proposal

Tiffany Petite
Virtuous Circle Counselling
Marvel Marketing has been a phenomenal Calgary Web Design Company for my small business. I would highly recommend Marvel to anyone who needs support to grow their business. Each and every member of their team has been professional and caring with our concerns. A+ Experience.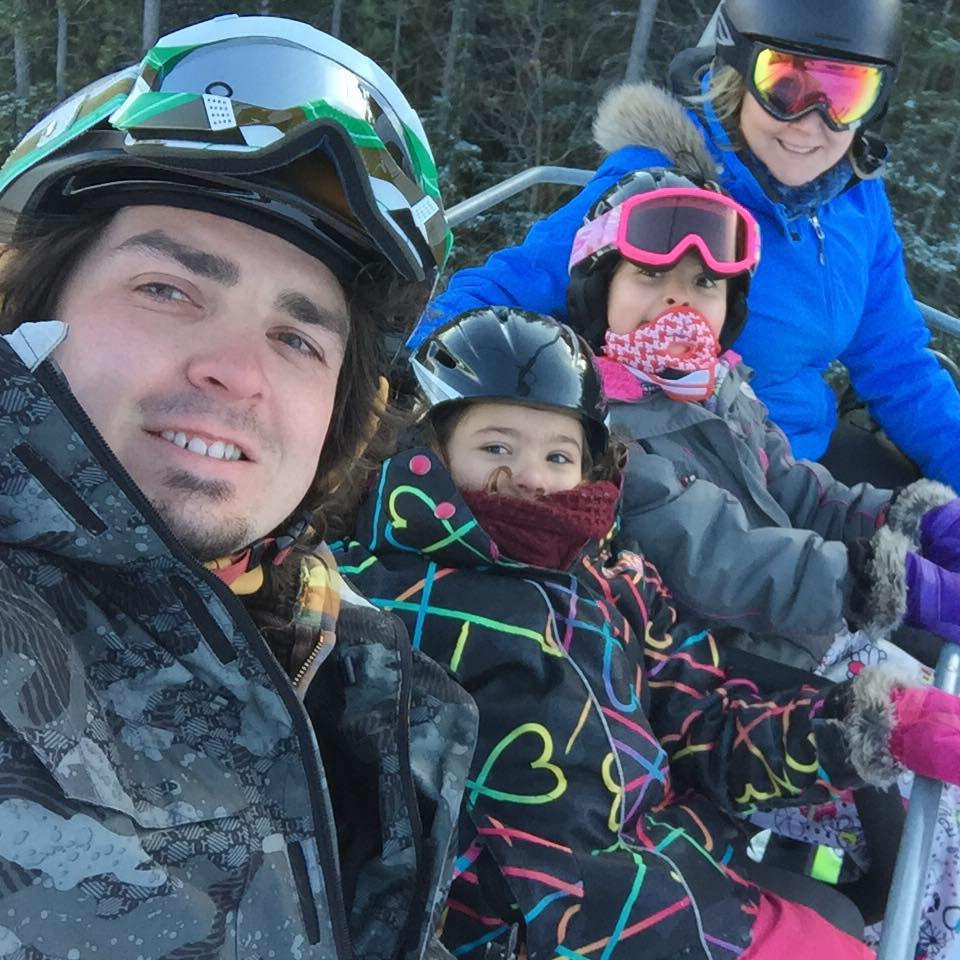 Justin Mihaylnuk
Tightlines Plumbing & Heating
Marvel Marketing did a fantastic job at building our company website. Their attention to detail was superb as we had a ton of changes along the way. They were extremely accommodating to our requests and the end product was more than we could have asked for.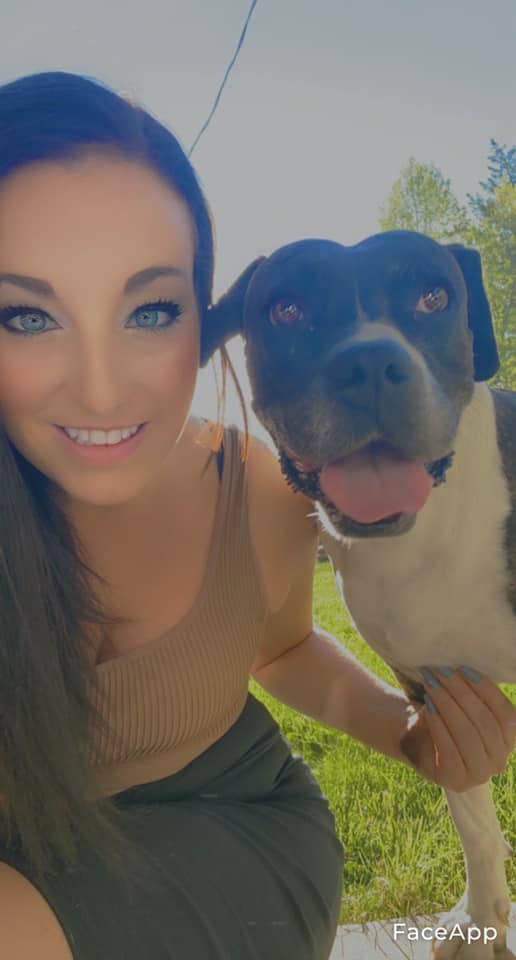 Kathleen Burgar
Irontek Land Developments
They went above and beyond helping us create our website and market our company. The marvel team worked swiftly and produced high quality work. Great Company, Great Work and Great People!
Website Prices & Packages
Our web design services come in a package whereby the costs depend on the services provided. You can choose from a Shopify or WordPress website. The rates for custom websites are available upon request. 
WordPress Website Packages
Starter
We will build a template WordPress website based on your samples provided, direction and brand guidelines.
Professional
We will build a customized WordPress website based on your samples provided, direction and brand guidelines.
Customized WordPress Theme
Premium
We will build a website from scratch with mock-ups on a WordPress CMS based on your requirements.
Custom WordPress from Scratch
5 Page Shopify
We will build a custom 5-page Shopify website with a template.
10 Page Shopify
We will build a custom 10-page Shopify website with a custom theme.
15 Page Shopify
We will build a custom 15-page Shopify website with a custom design.
Drive More Traffic To Your Website
frequently asked Web Design questions
How long does it take to build a website?
On average, it takes about four weeks to build a functional website. However, some websites will take longer or shorter. For instance, static websites have quicker development cycles.
Who hosts the website?
We recommend WordPress hosting since it's reliable and our developers offer technical support. However, we can also accommodate such requests if you prefer another host. 
How many pages do I get with my website?
That depends on the package you will have chosen. We can create as many pages as you need. 
Can you manage the website for me?
If you have a busy schedule, we can manage the website if you are interested. We will supply it with content and also perform search engine optimization. We will also share analytics for you to measure the website's success. 
Get My FREE Web Design Proposal