We are Calgary web designers that create innovative and effective websites that capture your brand.
114 61 Ave SW, Calgary AB
Website Design Company In Calgary
Marvel Marketing is a YYC website design agency that specializes in custom web design and e-commerce development for businesses in Calgary and across Canada. Our web design process and pricing is transparent, easy to understand, and fast. Our top-notch Calgary website design services are made possible by our amazing and professional marketing and design team. Composed of experts in copywriting, web development, e-commerce, and SEO – we consistently craft industry-leading websites.
Calgary is the most populous city in Alberta. It is home to many landmarks including, The Calgary Zoo and Heritage Park. The city hosts the greatest outdoor show once a year called, The Calgary Stampede. While Calgary, AB is known for its rodeos and steakhouses, downtown is home to many oil & gas and technology companies. 
Establishing a business in Calgary can be a challenge because of the competitive marketplace. It's important you go digital with your brand and work with a reputable web design company in Calgary that can help you build and showcase your company online. Marvel Marketing Agency has a top web design and development team in Calgary that specializes in designing and developing high-performing websites.
Since 2014, Marvel has designed and built high-performing websites for a number of different businesses across many industries. Our Calgary design experts and world-class website developers have an exceptional track record of creating high-conversion web design strategies.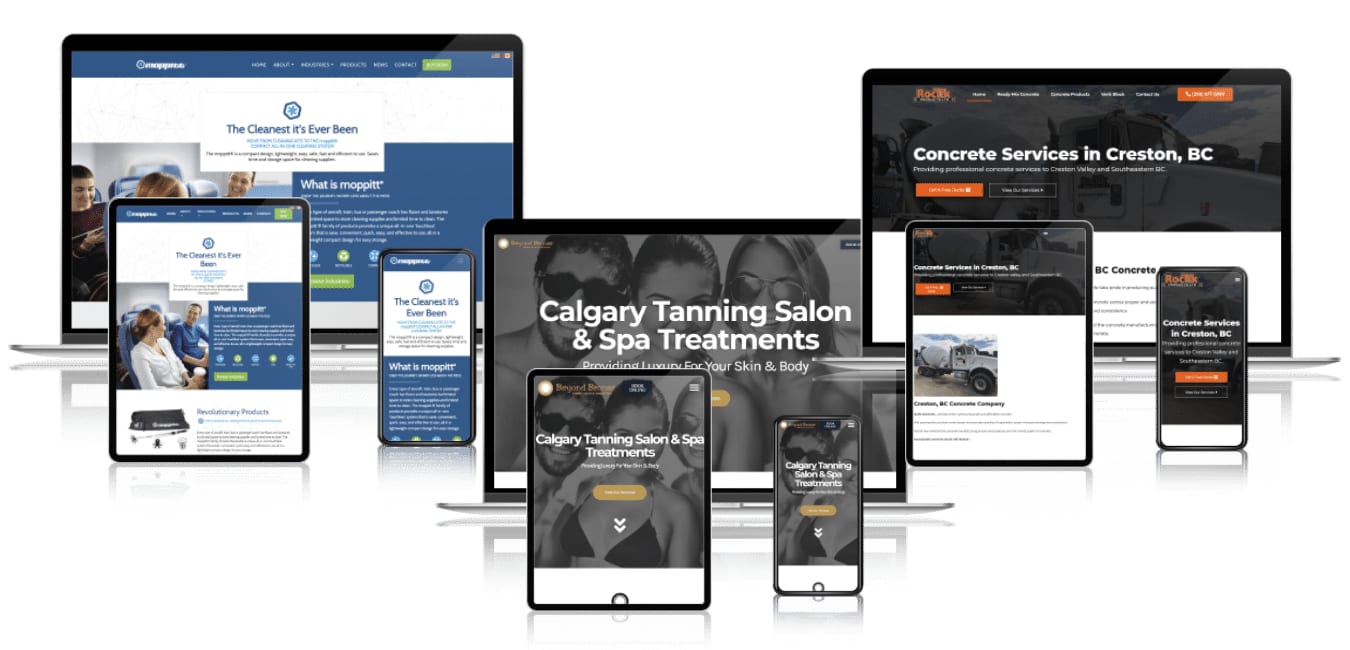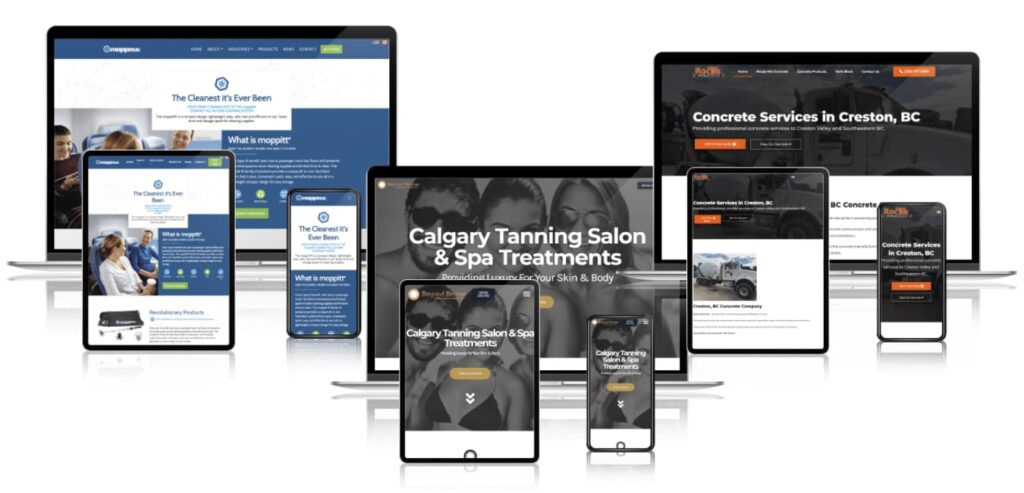 It's Important to have a website
Hiring A Web Design Agency
If you're looking for the best web design companies in Calgary, you should consider Marvel Marketing and our qualified web design experts. It's important to ask the right questions during your selection process of hiring a web design firm. Below are some of the important things you need to consider when building your website.
Mobile Responsive Web Design
Having a mobile responsive website is very important as it will create a better user experience. This means your website is fully responsive on all devices including smartphones, tablets, and desktops.
In 2021, over 50% of website visits are mobile.
In 2026 it's expected that 3/4 of the world will use their smartphones to access the internet.
Your consumers will go to a competitors website after a poor mobile experience
24/7 Security
Website security is very important to keep your website visitors and business data safe. If your website doesn't have significant security, consumers may avoid your website.

Marvel Marketing has an experienced web design team that knows how to implement the best security practices on your site. 
SEO and Site Performance
At Marvel Marketing, our professional web designers know the importance of SEO. Too often, businesses don't think about SEO until after their website is designed which is a costly mistake. 

Developing an SEO-friendly website will include the following:
Website Structure
Your Domain
Website Hosting
Content Management System
Indexation
URL Structure
Website Speed
Usability
Content Management System (CMS)
A content management system (CMS) is what's used to create and organize content on your website unless you are getting a website coded from scratch. It's important to know what CMS your designer is using to develop your website especially if you will be adding content and maintaining your own website post-launch.


Website Redesign Services
Do you have an existing website that needs a redesign? Maybe the content is old, the design is out of style, or the colors don't match your brand anymore. At Marvel Marketing we have helped Calgary businesses redesign their websites to create better website experiences, increase conversion rates, and update the design to strengthen their branding.
Questions you should ask yourself when considering a website redesign:
Is my website easy to navigate and find information?

Are my current website visitors converting into sales?

Is my content informative and correct?

Does my website represent my business well?
Maintenance Packages
Website maintenance is the act of regularly checking your website for mistakes and keeping it updated. This should be done on a consistent basis in order to keep your website healthy, encourage continued traffic growth, and strengthen your SEO and Google rankings.
Website maintenance packages from Marvel Marketing includes the following:
Unlimited website updates and revisions
Check the load speed of your website and ensure that nothing is bogging it down
Test and tweak popups, forms, and calls to action
Search for 404 errors and fix or redirect
Make sure all plugins and software is updated
Remove spam comments from your blog
Run backups of your website
View our WordPress maintenance pricing here
Ready to make an impact online?
What kind of website does My Business need?
You will need to consider what kind of website makes the most sense for your business goals. When it comes to website design and development, all have their own unique features and benefits that can be used to achieve an improved online presence.
Are you a small local business? Are you looking for a corporate identity? Are you selling products online? These questions will all have different outcomes for the type of website you should have. Some will have more colors and images that have a good visual design, while others will be kept simple and minimal.
Static (HTML)
Static websites are a viable option for many businesses and organizations because they enable faster development cycles, cost-efficiency, and unrivaled security. Static sites enable you to decouple your content repository and front-end interface, giving you stronger flexibility in the way you deliver content. Since the majority of static sites have no database, they can be made available faster than traditional web applications that require database connections to run. Static sites are ideal for startups that require a scalable website in terms of traffic and deployment.
CMC or Dynamic
A dynamic website design is a responsive website design created on content management platforms (CMS) like WordPress, Joomla, and so on. These platforms are commonly equipped with modules that can help you fetch dynamic data from a database. Content can be updated easily and when required. Dynamic websites are generally used for business promotions and to display information related to your business in an easy and understandable manner for your customers. 
Ecommerce Online Store
An eCommerce website is a shop and business platform all in one. It allows you to sell products and services directly to customers, no matter where they are in the world. Unlike traditional brick-and-mortar businesses, however, you can sell your products 24/7 from anywhere at any time. By providing customers with a convenient and enjoyable online shopping experience, an eCommerce website can significantly increase your profit margins. There are lots of platforms to design an eCommerce site like Woocommerce, Zencart, Magento, and so on. Our favorite platform and the one Marvel Marketing specializes in is Shopify.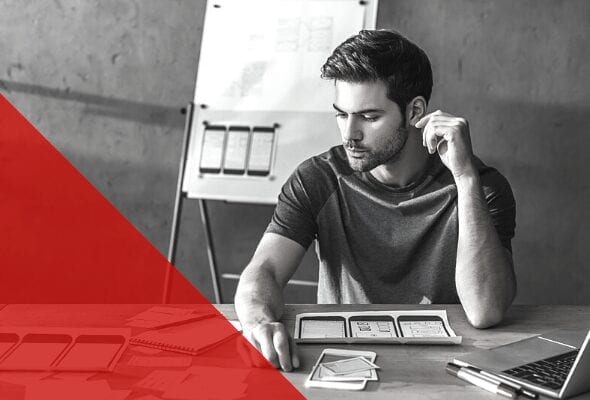 We're a trusted and results-driven WordPress website design company in Calgary. The platform we use can be managed by you and our WordPress web developers set you up on the most user-friendly web platform available. Create a high-converting website optimized for search traffic with Marvel's Internet Marketing Agency's professional WordPress design and development services.
Create a Shopify website that easily converts and gains more leverage with your online business by employing a custom Shopify theme created specifically for your company. Our Calgary eCommerce experts create responsive websites that offer your customers a seamless shopping experience, while our technical expertise will help you gain access to other online marketing channels that are essential to growing your eCommerce platform.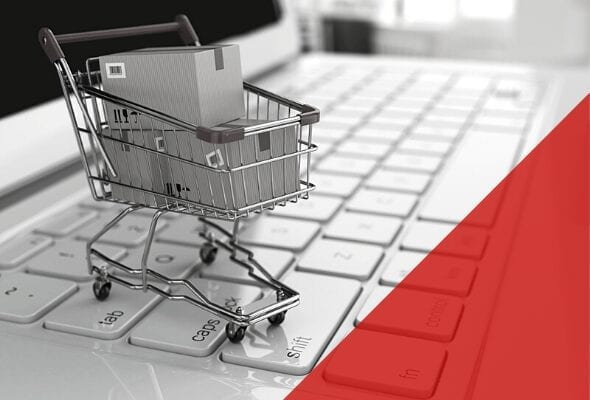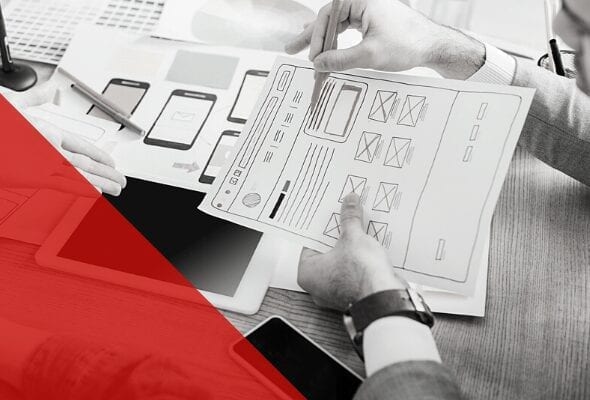 We understand your business deserves a custom website. At Marvel, our Calgary web designers don't use templated layouts and designs. Our designers take the time to assess your goals and tailor a design strategy that serves your business needs. Our web development team provides you with high-quality wireframes or page schematics for approval so we can build you the best site for your brand.
Your Vision And Our Creative Abilities
The first step in designing a successful website is to gather information. Many things need to be taken into consideration when the look and feel of your site is created.
Using the information gathered from phase one, it is time to put together a plan for your website. This is the point where a site map is developed. The site map is a list of all main topic areas of your new website, as well as sub-topics, if applicable.
Drawing from the information gathered up to this point, it's time to determine the look and feel of your website. Target audience is one of the key factors taken into consideration.
The developmental stage is the point where the website itself is created. At this time, your calgary web designer will take all of the individual graphic elements from the prototype and use them to create the actual, functional site.
At this point, your web designer will attend to the final details and test your website. They will test things such as the complete functionality of forms or other scripts, as well as ensuring that your website is optimized to be viewed properly in the most recent browser versions.
We will be more than happy to continue working together with you, to update the information on your website. We offer monthly maintenance packages to keep you website updated and free of any errors or updates required to function at top gear.
Impress your customers with innovative web design
Why choose marvel marketing as your calgary web Developer?
In today's digital age, it is imperative to digitize your business if you hope to remain competitive. For your online marketing, web design and development needs you need to choose a reputable digital marketing company. Always ensure that your prospect can show you they have what it takes to deliver results with the specific skills that are relevant to your business. Marvel Marketing has a successful track record in providing businesses high-performing websites that convert.
Here's what separates Marvel from other web design companies in Calgary:
Ready to grow your business with
calgary web design services?
Click the button below for a free web design proposal
Marvel Marketing takes pride in creating long term relationships with our web design clients in Calgary. Our streamlined website design process provides our clients with an effective and enjoyable experience. Working with Marvel Marketing will give you the comfort of knowing we have a passionate web design team that is invested in providing you success. 

Tiffany Petite
Virtuous Circle Counselling
Marvel Marketing has been a phenomenal Calgary Web Design Company for my small business. I would highly recommend Marvel to anyone who needs support to grow their business. Each and every member of their team has been professional and caring with our concerns. A+ Experience.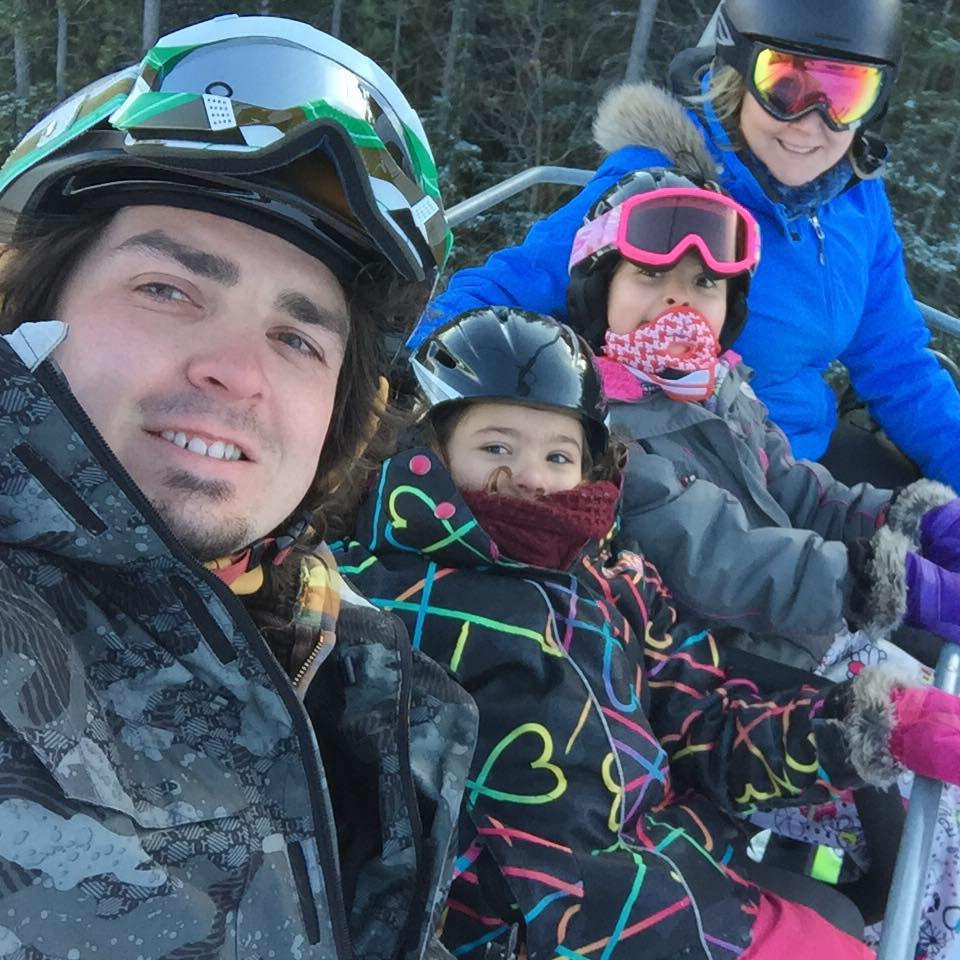 Justin Mihaylnuk
Tightlines Plumbing & Heating
Marvel Marketing did a fantastic job at building our company website. Their attention to detail was superb as we had a ton of changes along the way. They were extremely accommodating to our requests and the end product was more than we could have asked for.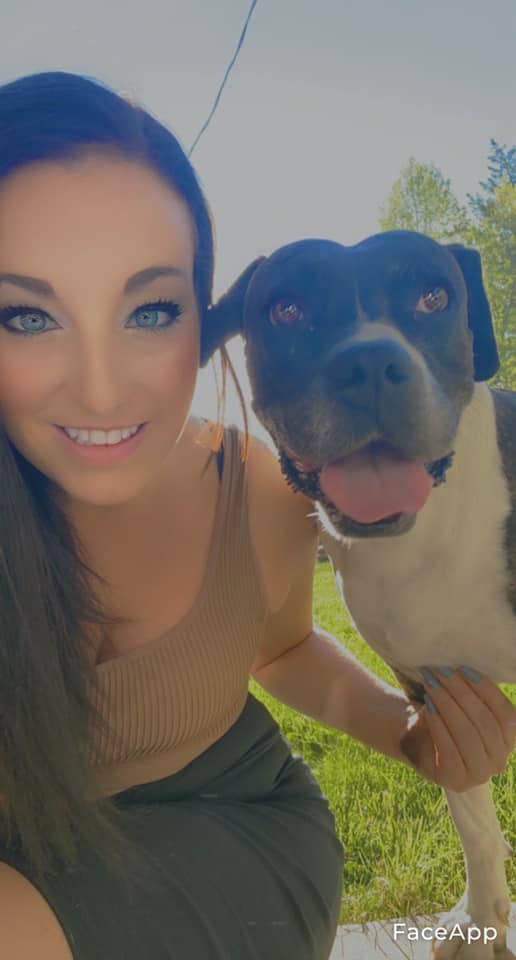 Kathleen Burgar
Irontek Land Developments
They went above and beyond helping us create our website and market our company. The marvel team worked swiftly and produced high quality work. Great Company, Great Work and Great People!
How much does it cost to hire a website designer?
Web Design Pricing in Calgary
The cost of web design in Calgary will vary depending on a number of variables and requirements. At Marvel Marketing, our web design prices range between $3,995 and $50,000+. For a custom website proposal, please contact us to begin the process.
Small Business
5 Page Responsive WordPress
Professional
10 Page Responsive WordPress
Corporate
15 Pages & Ecommerce
We Build Websites Across Canada
Marvel Marketing does not operate only in Calgary, we also build websites in the following locations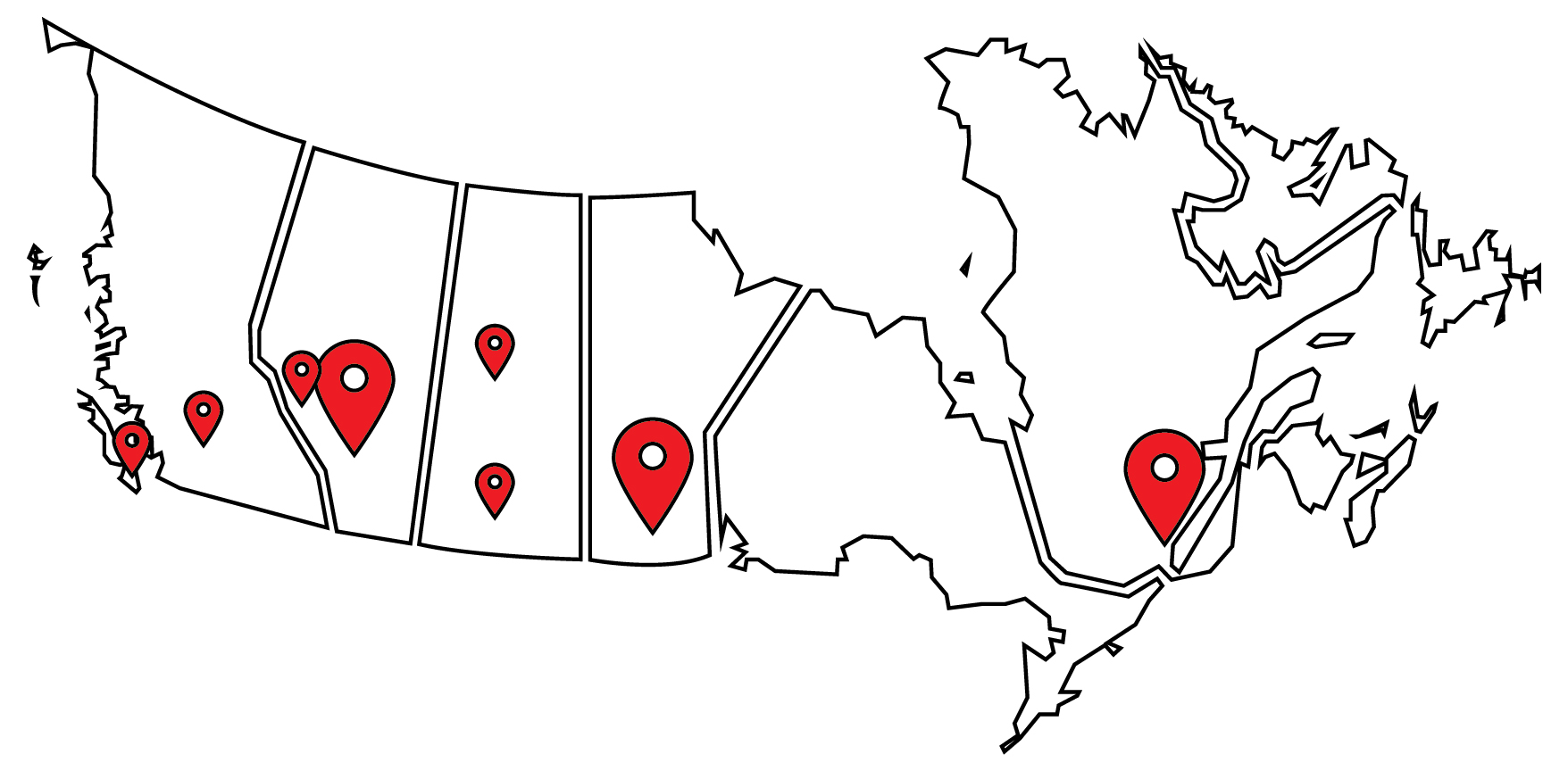 frequently asked Web Design questions
How long will it take to design my website?
At Marvel Marketing, the average web design timeline is 3-4 weeks from start to launch. Variables that can increase the timeline include incorporating a content management system, the need for ecommerce functionality, and custom integrations for your website.
Do You Provide Ongoing Website Maintenance?
Yes, Marvel Marketing provides 30 days of complimentary maintenance with every website design project. For website maintenance beyond 30 days we offer monthly maintenance packages starting at $199/month.
WordPress website maintenance is the work which involves updating website content. It is the duty of the WordPress administrator to update the existing contents as well as adding new content into the database. A lot of time must be spent to add, edit and format the website content for the search engines to pick them up. Many times, it is also necessary to update the meta tags, headers and footers, as well as any WordPress plugins that are used. With so many updating to do, website owners find it difficult to stay on top of things.
Is Website Hosting Included with the Website Design?
No, Website hosting is an additional item to your website design. Depending on your website design package we will include one year of hosting, otherwise we can help you by recommending the best hosting supplier and set up the hosting for your website. This will ensure that you will have full access to your website upon migration.
Who Writes the Text/Content for My Website?
At Marvel Marketing we have in-house professional content writers that are available to write content for your website. Some of our web design packages include content writing, while others do not. If your package does not include content writing, we can offer a website design exclusive discount for all your website content writing.
If you have a third-party content writer, we will build your website and you will have your content written for the design, or we will need ALL your content so we can design based on your content. You will need to disclose that you have a third-party content writer before the web design project starts, otherwise additional fees may occur.
Is SEO Included with My Website?
Monthly SEO is not included with the build of your website. However, we design and develop your website in an SEO friendly manner which sets up a solid foundation for future SEO success. Marvel Marketing provides top notch monthly SEO services with our team of specialists who are ready to assist with your SEO needs!
You can view our SEO services here.
Get My FREE Web Design Proposal


A digital marketing agency based in Calgary, AB working with clients across Canada and North America.
114 61 Ave SW, Calgary, AB T2H 0B2
Toll-Free: 1-(800) 427-7113
© 2022, Marvel Marketing Ltd. All Rights Reserved.