This is full management of your social profiles. We write, we design, we post, we grow engagement.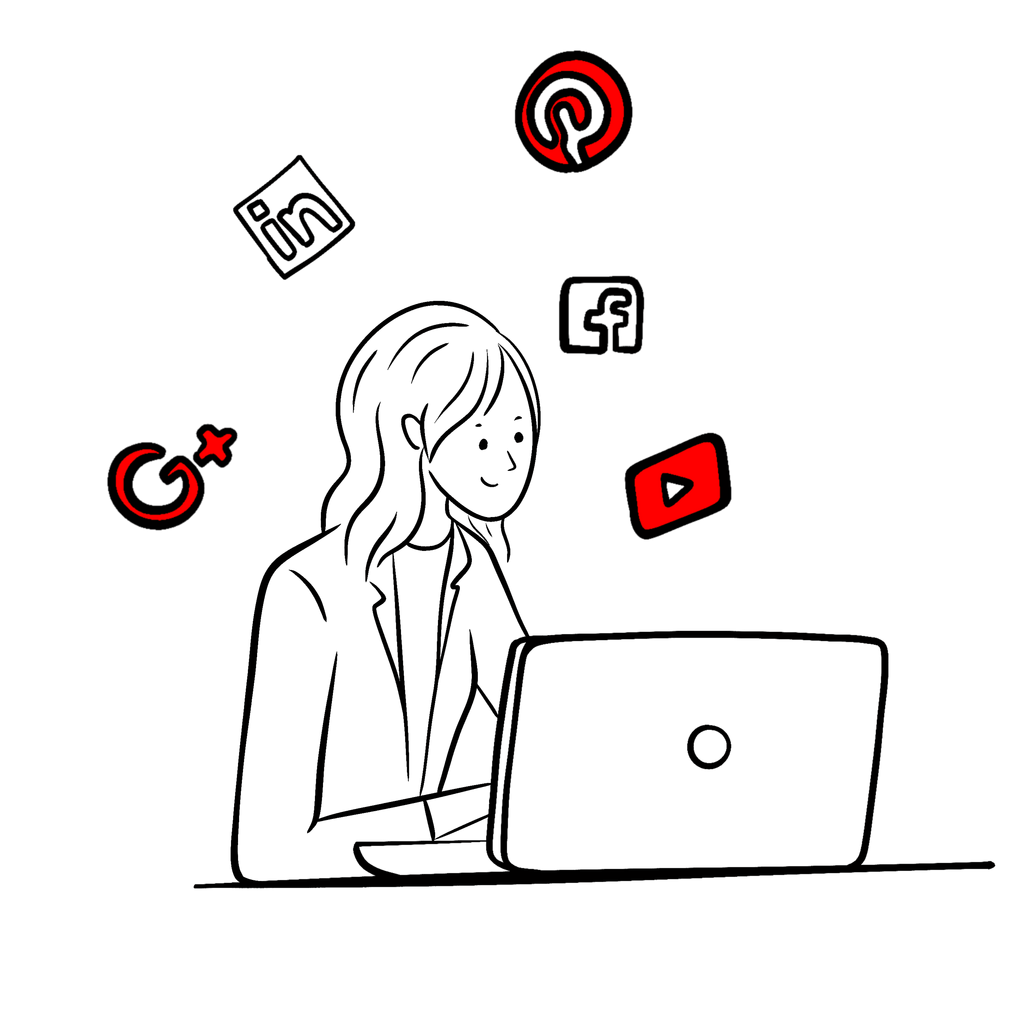 A Dedicated Manager For Your Social Media Accounts
All of our plans come with a dedicated social media manager that will work directly with you to create and ensure your social media strategy is being implemented. No bouncing around to different reps that dont know anything about your account.
Quality Content Creation & Consistent Posting On Your Channels
We do it all for you, nothing is left untouched. Graphics and written content are all included in our social media management services. Every month content is created by our social media team, and shared with you for your review with any revisions completed prior to posting.
No Long-Term Contracts With Our Social Media Management
All of our plans are a month-to-month agreement with 30-day cancellation. We have a firm belief that we need to earn your business, not lock you in. We are also confident that you will see the many benefits of having our social media team in your corner.
Social Media Packages & Pricing
Clear pricing. No hidden fees. No (unpleasant) surprises.
*Plan includes bonus of 1 SEO blog article per month + uploading to your website
*Plan includes bonus of 2 SEO blog articles per month + uploading to your website
It's Easy To Get Started With Us
Request the social media plan that best fits your goals.
Tell us about your business with our onboarding questionnaire.
Let our team create content and manage your social accounts.
Social Media Management Packages FAQ
How do you ensure quality service?
We have strong internal processes to ensure quality output. All our staff is trained in social media management and has years of experience in the field. Our editing process is also thorough to ensure that all content is checked by a second pair of eyes before it is published, making it easier for your brand to stay on top and ensuring your social media channels are getting the attention they deserve.
When it comes to your social media campaigns, ROI shouldn't just be defined by the sales you receive. Our services focus on social media management first, the time and money you save, as well as the brand value that is generated by professional content. This should all be considered part of our value as well. We think simply the time you save, and the quality you get is itself worth the investment!
No, there are no hidden costs. The price you see is the price you pay. Billing is monthly and you can cancel your plan anytime with 30 day notice.
Yes, they are yours, after all! We'll take care of your social media accounts but you can always engage if you'd like to.
Do I have to sign a contract?
A contract is not required for our social media management services. However, any agreement with multiple services including social media management or commitment term with special pricing will overrule this.
How relevant will the content be to my business?
All the content that we post will be specially crafted for your business by an experienced social media content specialist to engage your audience. Even though we provide 'affordable' social media marketing services, the quality delivered isn't cheap.
These Are The Tools We Use
Request Social Media Management