Our agency has what it takes to improve your online presence. From expert SEO gurus to the use of proven tactics, when you hire Marvel marketing, you are assured of better rankings and a boost in revenue. For years we have been offering these solutions. Therefore, Marvel Marketing is familiar with healthy SEO practices that appeal to search engines and your target audience. Our SEO solutions have helped many business owners in Toronto climb search engine rankings. We can also do the same for you. Your company's online success is just a phone call away.
SEO stands for search engine optimization, which are techniques aimed at improving your site visibility when your target audience searches for specific keywords. SEO techniques should be implemented on both on and off-page for maximum results. Marvel Marketing is a premier provider of SEO solutions in Toronto.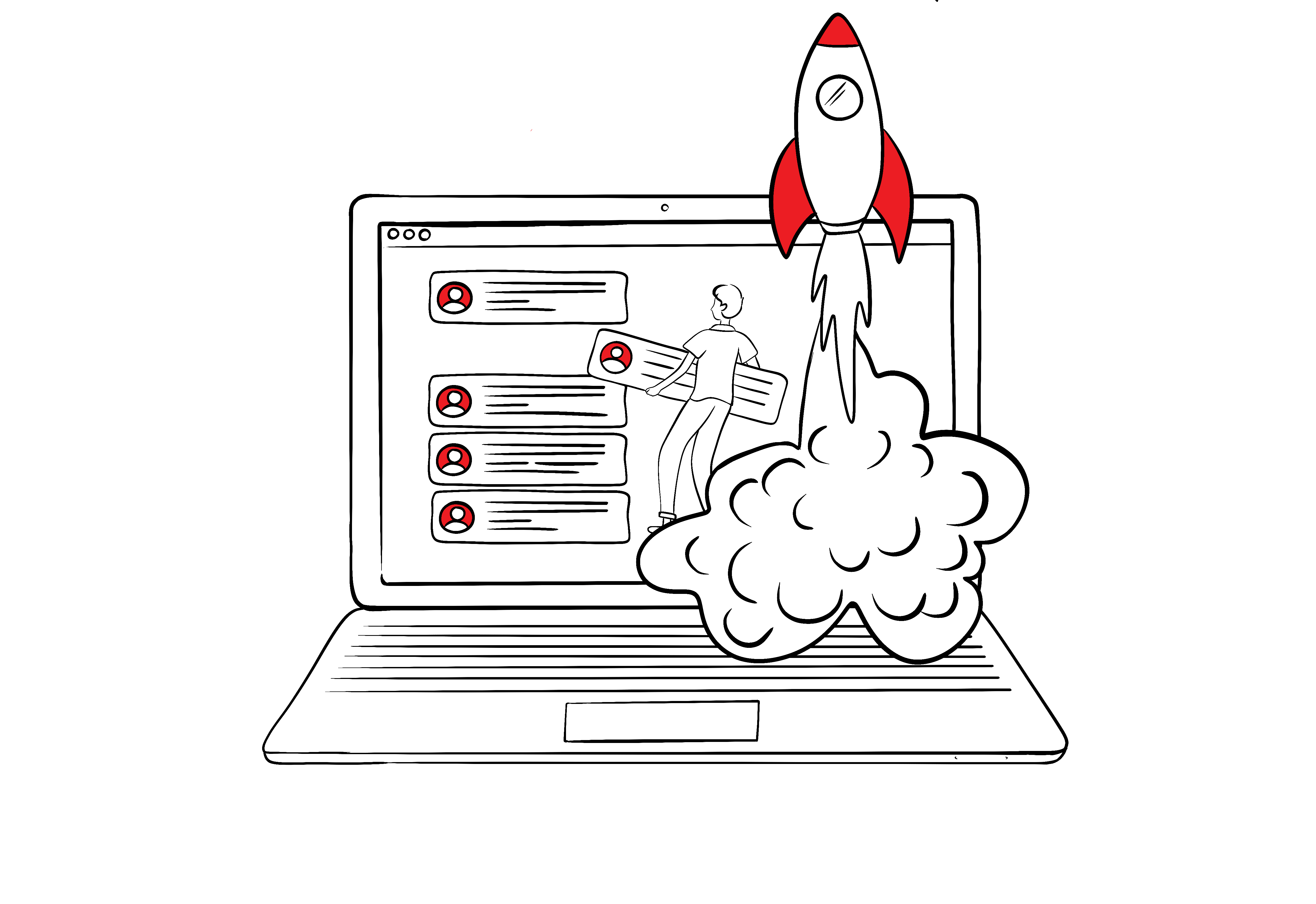 How Does SEO Work for Toronto Businesses?
Our founder, Ryan McRae, an award-winning SEO strategist in Toronto, developed a 6 step SEO process. This process is the secret ingredient behind successful SEO campaigns. It has been tried, tested and proven to be highly effective. It focuses on communicating with search engines so that the algorithms can grant your website higher rankings. Since SEO is dynamic, Marvel Marketing is always making crucial changes and updates to ensure the effectiveness of our SEO ranking strategies. 
When hired to work on your Toronto SEO, Marvel Marketing starts with an SEO audit. The audit's purpose is to unearth your strategy's current problems. With this information, we can develop a strategy suited for your brand and niche. 
SEO revolves around the keywords that your potential clients are most likely to use. By engaging in keyword research, Marvel Marketing will identify potential keyword phrases. We will handpick the keywords your website should rank for, increasing the traffic your website receives. 
As we begin implementing SEO strategies on your website, we will start with on-page SEO. This entails publishing quality and engaging content, internal linking, ALT Texts, optimizing meta titles and several other techniques. 
This is where things get a little complex. But don't be alarmed. Your website is in professional hands. When it comes to technical SEO, our experts will work on your site speed on both mobile and desktop. If your website isn't optimized for mobile devices, we will start with that. Site speed is a crucial ranking factor, which can lead to high bounce rates if not improved. 
Still, on Technical SEO, we will deal with redirects, canonical tags, 404 pages, HTML sitemap and URL structures, amongst others. 
Though often ignored by most Toronto SEO companies, off-page SEO contributes immensely to site rankings. Some off-page SEO services Marvel Marketing offers include link building to authority sites and social media optimization. 
Another thing that differentiates Marvel from other agencies is that we offer our clients an SEO tracking report. The purpose of doing so is to gauge the effectiveness of our services. From this report, you should know about improvements in rankings and traffic generation. We offer SEO reports because our goal is to watch your business thrive by generating more revenue. 
How Will Local SEO Help My Toronto Business?
An entrepreneur must evaluate the return on investment before paying for a service. So, what's in it for your business? 
First, local SEO will increase your brand visibility. Therefore, you are most likely to notice a surge in new customers. If you own a brick-and-mortar store, through SEO, you can tap into the online market and bring in more leads to your business. 
Times are changing, and most shoppers prefer to search online before deciding. When you gain a potential buyer's attention in that phase, you can lead them down the sales funnel until purchase. That's possible if you have a well-laid-out SEO strategy. 
Marvel Marketing can get you to the top of Google rankings, where you will enjoy a monopoly in traffic generation. We will also get your brand name out there and increase customer engagement. There are plenty of other ways your Toronto business can benefit from local SEO.
What is the Cost of Toronto SEO services?
SEO solutions differ from one brand to another. Businesses have different goals, and this determines the rates of SEO services. Due to the above, Marvel offers customized SEO services to clients in Toronto. Our agency can perform an SEO audit and provide a reasonable quote. 
Why Choose Marvel As Your Toronto SEO Agency?
Frequently Asked Questions
Do I Need SEO?
Absolutely! SEO will make your website more discoverable by your target audience. There are millions of websites. SEO can help you rank higher on search engines if your business in Toronto is highly competitive. 
How Do I Make My Website Relevant?
Relevancy is a crucial aspect of SEO. To make your website more relevant to search queries, you must perform keyword research and utilize these phrases in your content. 
Can People Find My Website on Google Immediately After Launch?
Your website must be added to Search Console, submit the sitemap and verify the website. When you hire Marvel Marketing to create a search engine optimized website, we will ensure it's available on Google post-launch. 
Is It a Must I Hire Someone to Work on My Site SEO?
It depends on your knowledge and expertise in SEO. This is a skill that can be learned, but that takes years. Hiring an expert, on the other hand, guarantees better results and gives you the freedom to focus on other aspects of your business.