Proven SEO strategies that are customized to increase the organic visibility of your Kelowna business. 
Interested in having a chat about your Kelowna website SEO? Call us now via 1-(800) 427-7113
Check out our customer reviews (30+ Reviews on Google)
Marvel Marketing is a full-service SEO company that can increase the traffic and sales of your brand. Our skilled SEO specialists can execute campaigns aimed at increasing your online visibility and boosting ROI. 
For the past eight years, we have helped many brands in Kelowna get to the first page of local search results. We can also do the same for your business. 
At Marvel Marketing, you can access a wide range of SEO solutions that can be customized to meet your company's objectives.
What is Search Engine Optimization (SEO)?
It's the process of making your website search engine friendly. Search engine optimization is the art of improving a website's ranking and driving organic traffic through various techniques, such as integrating keywords and optimizing on and off-page elements. 
Through SEO, Kelowna businesses can attract quality and organic traffic, which can be converted into sales. SEO also helps Kelowna-based brands grow their awareness and audience outreach. 
If you want to leverage online marketing for your Kelowna business, you need to focus heavily on SEO.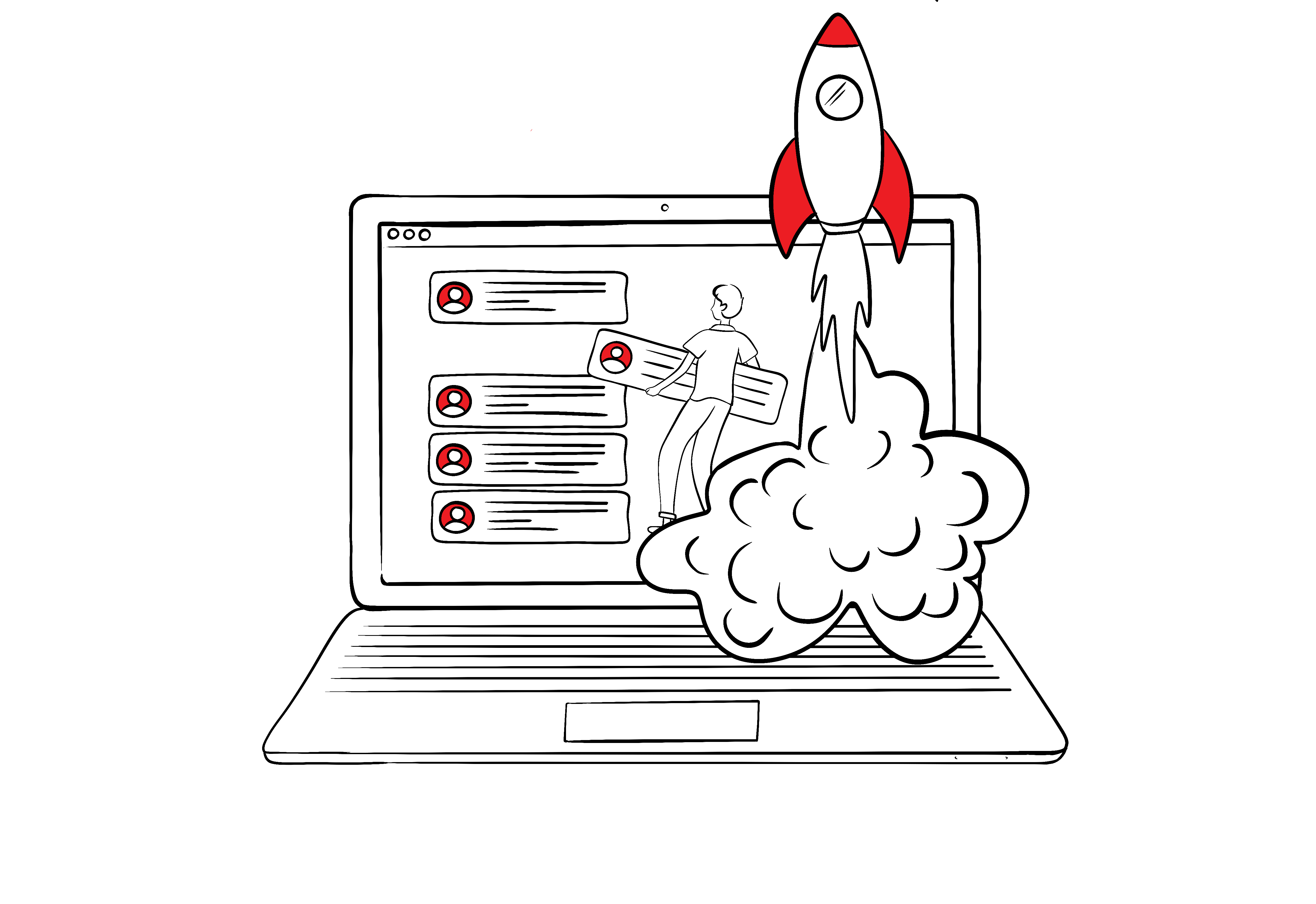 The founder of Marvel Marketing, Ryan McRae, a renowned SEO specialist, has developed a six-step process explaining how search engine optimization works. 
Before we introduce you to this process, Kelowna business owners need to understand the importance of adhering to Google algorithm ranking factors. Google is constantly releasing new updates. And with every update, the ranking algorithms keep on changing. One of the benefits you get from working with a reputable Kelowna SEO company is that we are always familiarizing ourselves with these changes. Therefore, you are guaranteed of proven SEO services that will get you to page one of Google search results.
Through an SEO audit, our specialists can identify the progress of your search engine optimization campaigns and the problems you may be facing. An SEO audit entails thorough research of your brand and gives us useful information we can use later on. 
Keywords are a fundamental part of SEO. Through keyword research, we can identify the phrases your potential Kelowna customers can use to find your business on the internet. Here at Marvel Marketing, our keyword research services will give you insight on short-tail, long-tail and conversion keywords that are unique to your brand. 
To make your Kelowna website search engine friendly, our SEO specialists also offer on-page SEO solutions. This entails creating quality, keyword-rich content and optimizing meta titles, ALT text, and headings. Our on-page SEO solutions involve the optimization of everything that is displayed on your website. 
Unlike other Kelowna SEO companies that only stop at on-page SEO, we go the extra mile and offer technical SEO solutions. For instance, we can improve your site speed. As you may already know, a slow website speed can affect your rankings because it interferes with user experience. Even though technical SEO services such as fixing errors, redirects and creating HTML sitemaps occur in the background, it can profoundly impact your rankings. 
These strategies are applied outside your website and are aimed at making your website appear more trustworthy and authoritative. As your Kelowna SEO company, we can provide you with off-page SEO services such as link building, social media marketing and guest posting. Thanks to our years of experience with off-page SEO, we have a few tricks that can place you ahead of competitors. 
What separates us from other SEO agencies is that we actually deliver on our promises. When you choose us as your Kelowna SEO service provider, you will receive an SEO report. In the report, you can track rankings, click-through rates and the success of your campaign. With us by your side, you can be assured of a return on investment for all SEO services. 
Why is SEO Important for Kelowna Businesses?
Through search engine optimization, your Kelowna brand will be more visible to potential clients, and this will boost your sales. 
SEO isn't only beneficial for ecommerce stores. If you have a physical shop in Kelowna, SEO services can also increase your in-store visits and sales. These days, most people prefer to look for products and services online. Therefore, through SEO, you can reach potential clients in the early stages of the sales funnel. 
Besides sales and revenue, SEO can also increase your brand recognition in Kelowna. The more people know you, the more they will be interested in doing business with you. There are plenty of other benefits you can get from SEO. Our customer representatives will gladly tell you more when you contact us.
Our rates for Kelowna SEO services depend on what you need, your current SEO status, objectives and competition. Every SEO solution offered by Marvel Marketing is customized to meet the brand's preferences and goals. This is why our solutions are more effective and successful. 
If you need SEO services, get in touch with our team. We will run an SEO audit and provide a reasonable quote.
Why Choose Marvel Marketing As Your Kelowna SEO Agency?
Frequently Asked Questions
Does My Business Need SEO?
SEO can drive organic traffic to your business thus boosting sales. And the best part is that it's a continuous process which is quite cost-effective in the long run, unlike advertising. SEO can also increase your brand awareness. 
How Can I Find Keywords for My Business?
You can identify search phrases your potential clients use to find your business through keyword research. There are many tools you can use to find potential keywords. But you will need an expert to differentiate which keywords can bring more conversions. 
What is a Google Penalty?
Certain SEO practices are considered unethical and if Google finds you guilty of such, they may penalize you. To avoid penalties, you should work with a reputable agency that only offers white hat SEO solutions. 
Can I Run SEO with PPC Ads?
It's a good idea to invest in multiple marketing opportunities. Therefore, there is no harm in engaging in both SEO and PPC. 
Being a small business owner in Calgary, I was facing difficulties in keeping pace with the competition. This led me to engage the services of this marketing agency. Their assistance was instrumental in devising a well-rounded marketing approach encompassing website design, social media marketing, and PPC advertising. The team consisted of friendly and knowledgeable experts who not only provided me with invaluable insights but also played a significant role in enhancing my online visibility. Thanks to their support, I successfully attracted a greater number of customers, resulting in an impressive four-fold increase in revenue within just eight months.
Our company was struggling to generate leads for my business in Canada, and that's when I decided to reach out to Marvel Marketing. Their team of experts helped me identify the gaps in my marketing strategy and provided me with actionable recommendations to improve my online presence. Their PPC advertising campaigns were highly effective and helped me reach my target audience. I'm grateful for their support and highly recommend their services.
I had a fantastic experience working with Marvel. They helped me develop a comprehensive marketing strategy that aligned with my business goals. They also helped me set up and manage Google Ads campaigns, which helped me reach new audiences and generate more leads. I highly recommend this marketing agency to anyone looking to improve their online presence.
They completely redesigned my website, optimized it for search engines, and helped me set up social media accounts for my business. Their team was professional, friendly, and knowledgeable. They provided valuable insights and recommendations that helped me attract more traffic to my website and improve my online visibility. This marketing agency did an excellent job!
It was easy to follow the progress of my website construction. The group discussion allowed for my input and questions.
Marvel Marketing is the best full service digital marketing and advertising agency in Canada, delivering effective results with the clients best interest in mind. Highly recommend their services to anyone seeking to improve digital marketing and revenue growth of their business.
AED Advantage Sales Ltd.
01/12/2022
Ryan and his team have been exceptional to work with. Their understanding of Google Ads and SEO helped to create a successful online marketing strategy for our business that has resulted in increased online sales. They are transparent, easy to work with, and thorough in their communication and deliverables. We would recommend reaching out to Marvel if growing your online presence is a goal.
If you're looking for wordpress website support, look no further. Ryan and his team are more than willing to help you and won't rip you off.
Marvel Marketing delivered excellence with our web design project. They went above and beyond to ensure that our company was 100% satisfied with the final product. They are a phenomenal Calgary marketing company. I highly recommend their services! Thank you, Marvel!
Our company used Marvel Marketing for website re-design and we were incredibly impressed with their organization, communication, ability to understand our unique industry needs, and in turn develop great results! Thank you to Ryan and the whole Marvel Marketing team!!