Our Victoria web design solutions involve the creation of innovative websites that will help you market your business more effectively.
Website Design Company in Victoria, BC
Marvel Marketing develops highly functional, easily navigable and visually appealing websites for businesses and companies. Our Victoria web design services are flexible, convenient and affordable. We create websites with SEO in mind, and that's why our sites are known to perform exceptionally well in marketing any business. Marvel has a team of highly experienced web designers, developers, SEO, content and marketing experts.
Located on the Southern tip of Vancouver Island, Victoria is the capital of British Columbia. Known as the city of gardens, Victoria is one of the most beautiful destinations in the world. Besides its beauty, Victoria also hosts a variety of outdoor activities that entertain the locals and tourists. The mild winters and warm summers enable the residents of Victoria to enjoy a conducive working environment. These job opportunities are also why most people move to this city. If you own a company or business in Victoria, partnering with a professional web design company is crucial. As a digital agency with over eight years of experience in web design, we can create the ideal website that will help you reach potential clients from Victoria, BC and its environs. We have the most skilled web designers and developers in Victoria, BC. With us, you are assured of an innovative website that will enhance your marketing strategies. 
The benefits of web design in Victoria
Hiring a Victoria Web Design Agency
As a leading web design company in Victoria, BC, there are some things we consider crucial when a company is seeking web design solutions. You need to be on the lookout for certain factors if you want to get measurable results from a website. 
Mobile Responsive Web Design
There are several ways in which a business can improve UX. One of the best is through the creation of a mobile responsive web design. By making your site responsive on all devices, you won't miss out on a client or sale. Majority of internet users prefer to use mobile devices when accessing content. You should appeal to this category of consumers by having your web designer create a mobile responsive site. 
24/7 Security
Safety is a fundamental aspect of running a website. The internet isn't a safe place for you and your clients. This is why you must protect both your data from malicious individuals. Marvel Marketing is well aware of this, and that's why all our sites are designed with state-of-the-art security that will make you less vulnerable to hacks and data breaches. 
SEO and Site Performance
Here at Marvel Marketing, SEO techniques are implemented during website creation. We don't wait till the website is complete. This early integration guarantees performance when your website is finally launched. Some of the things that help us make your site more SEO-friendly include; 
Increasing Site Speed 

Boosting Usability 

Usage of CMSs 

Website hosting, domain and URL structure 

Website structure 

Indexation
Content Management System (CMS)
We use content management systems to create your website. CMSs are quite handy because they store your website content on a database and allow you to manage this content from your end without our assistance. Through a CMS, you can create a stable website that will boost conversions. There are many types of CMSs ranging from Drupal, WooCommerce and our favorite – WordPress. 
Website Redesign
As you are hiring a Victoria web design company, you should stick to one which offers website redesign solutions. But why do I have to redesign my website? There are many reasons for that. If you have rebranded your company or the content on your website is outdated. That calls for a redesign. Our web designers can add new themes and layouts to your website replace old content with new and more appealing information. A website redesign is a complete makeover of your site which can promote business growth. 
Maintenance Packages
Your site can't last without maintenance. This is why we have a package specially made for these services. Our website maintenance solutions will ensure your site is running correctly and no errors interfere with traffic and user experience. Some of the services included in this package entail setting backups, tweaking and correcting errors, improvement of page load speed, and necessary website updates and revisions. 
Feel like it's time to establish your online presence?
What Kind of Website Does My Business in Victoria Need?
There are three main types of websites, and each has its distinct features. The website you should have created for your website depends on your needs. Choosing the wrong type of website may have consequences on the realization of your objectives. It would be best if you familiarized yourself with the different types to make an informed decision. 
Static (HTML)
These websites are displayed exactly as they are stored. They have a simple design and are typically cheap to create. For a company or website that requires a simple online presence accompanied by decent security and quick turnaround times, a static website is an ideal solution. Some time ago, startups preferred this type of website. However, with the changes in online consumer behaviors, more startups are opting for the next type of website on our list. 
CMS or Dynamic
Today, dynamic websites are the go-to choice for small and large organizations. These are websites whose content is stored in a database and its dynamic. In that, the content displayed depends on the user's actions. Dynamic websites are built on content management systems hence the name CMS. They allow website owners to make updates to their site and other features. These sites take a little bit longer to create because they feature a lot of data. 
Ecommerce Online Store
Over the years, ecommerce stores have grown in popularity. According to current trends, this figure seems to keep on soaring. Many people enjoy online shopping. If you are a business serving Victoria residents, you can take your business online and enjoy a broader outreach. Ecommerce stores are websites that showcase products/services and have a payment gateway that enables clients to make purchases. From there the business can make deliveries.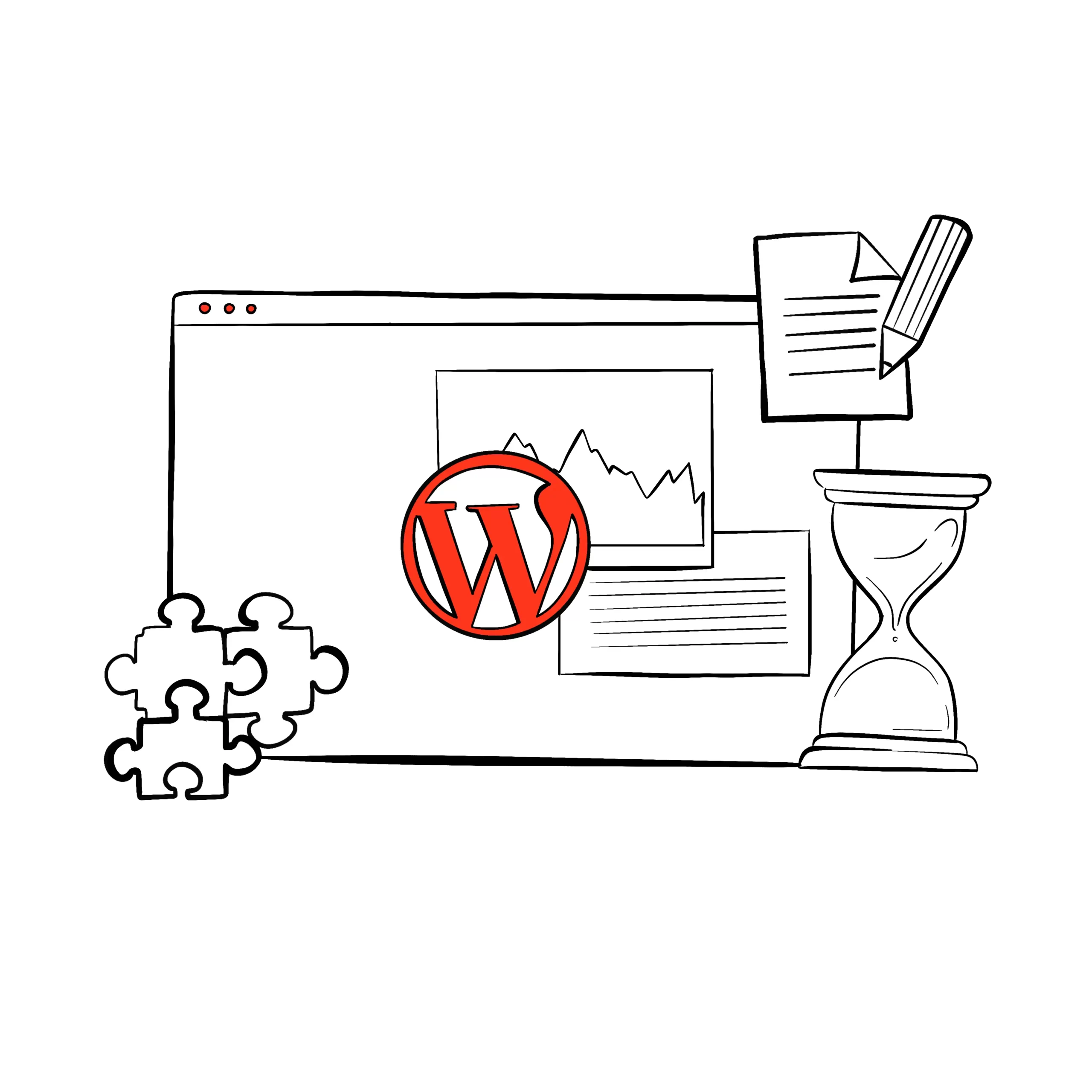 From our description, you already know what CMS websites are. Marvel Marketing can help you build a website using content management systems. Out of the many on the internet, our favorite is WordPress. Our WordPress web developers are skilled at using this CMS to create appealing and highly functional sites in Victoria, BC. For all your WordPress solutions, you should contact us right away. 
For Victoria businesses that want to migrate online, our team can also create ecommerce stores for you. We use Shopify, which is a great CMS for creating online stores. With the help of our team, we can develop a unique design and ensure its responsive on mobile devices. Marvel Marketing will strive to ensure your users enjoy a great shopping experience. Plus, we will share strategies for growing your ecommerce store using Shopify.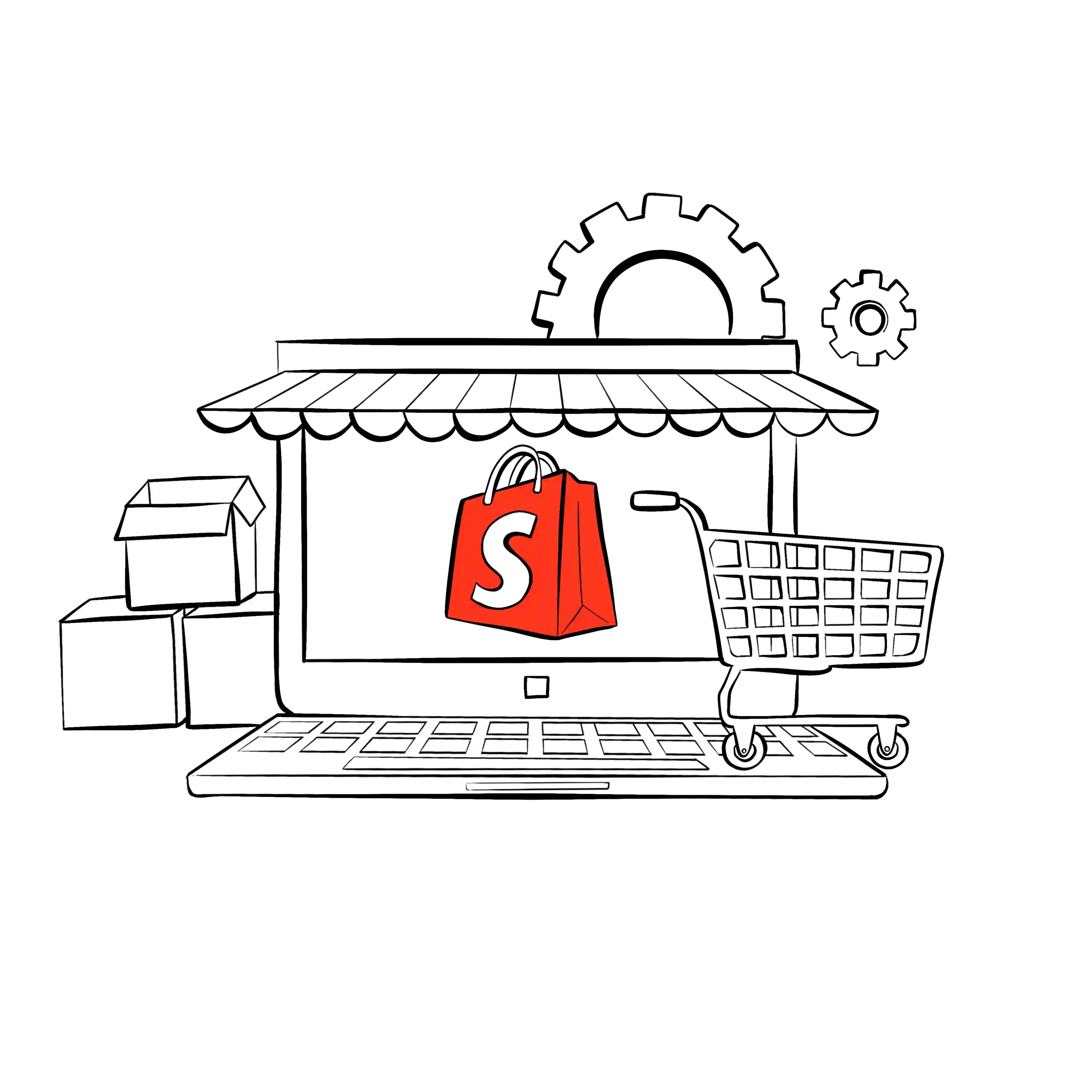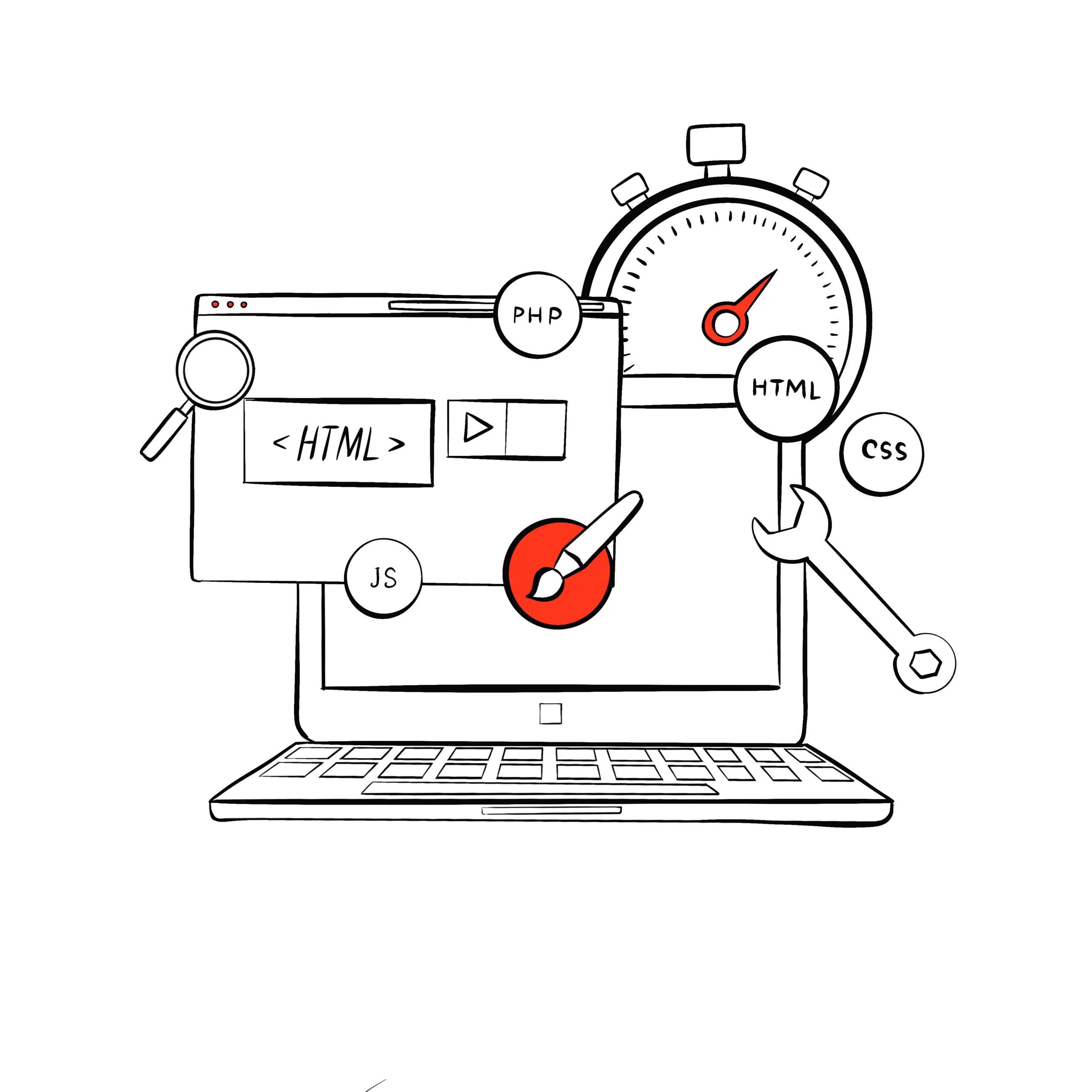 For businesses keen on branding, Marvel Marketing also makes custom websites. These websites incorporate unique themes and layouts that you won't find anywhere else. Before creating a website, our team will send page schematics for your approval. This step ensures that the website is customized to meet your brand's requirements. 
We don't just dive into creating websites for companies in Victoria, BC. At the beginning of every project, we must consult with the client. The goal here is to get an overview of what you would or wouldn't like on a website. This ensures we design a site that reflects your business and customers' interest.
At Marvel Marketing, consultation is never enough! We must engage in further research into your industry and learn more about your business. Through research, we design a site map that comprises information listed on your website.
Our web developers aren't in the habit of wasting time. After planning, we jump straight into creating wireframes and page schematics. These are what will guide our developers during website creation. You will be provided with the wireframe for approval.
In this step, our web developers will start working on your site. Our account managers should keep you up to date with the development. Details in the wireframe will be added to your website. If you get an idea about the site, you can always share it with us during the development phase.
By now, we will have approached the final stages of Victoria's web design. Here we test the site and confirm if its okay before sharing it with you. Upon receipt, you can verify and ask for any changes that may not have been made.
This shouldn't be the end of our partnership. Through our maintenance packages, Marvel Marketing can offer website maintenance. This is whereby we check if the site is working correctly and fix errors that slow your site or affect UX.
Reasons You Should Hire Marvel Marketing as Your Victoria Web Designer
You need a website to beat the stiff competition in the Victoria, BC market. An ordinary website simply won't cut it. You need one with impressive visuals, easy navigation and functionality. Marvel Marketing promises to offer you all the above and much more. We have been offering these services for a while now. You can, therefore, rely on our web design services. 
Here are characteristics that distinguish us from the rest of the web design agencies in Victoria, BC: 
Do You Want to Establish a Solid Online Presence with
Click the button below for a free web design proposal
Partner with A Results-Oriented Web Design Agency
Our number one goal is to offer custom web design services to businesses in Victoria, BC. At the same time, we enjoy forming lasting partnerships with our clients. Our relationship doesn't have to end after your website is created. You can opt into our website maintenance or redesign solutions after a while. We are sure you will enjoy working with our passionate team of experts. 

Tiffany Petite
Virtuous Circle Counselling
Marvel Marketing has been a phenomenal Calgary Web Design Company for my small business. I would highly recommend Marvel to anyone who needs support to grow their business. Each and every member of their team has been professional and caring with our concerns. A+ Experience.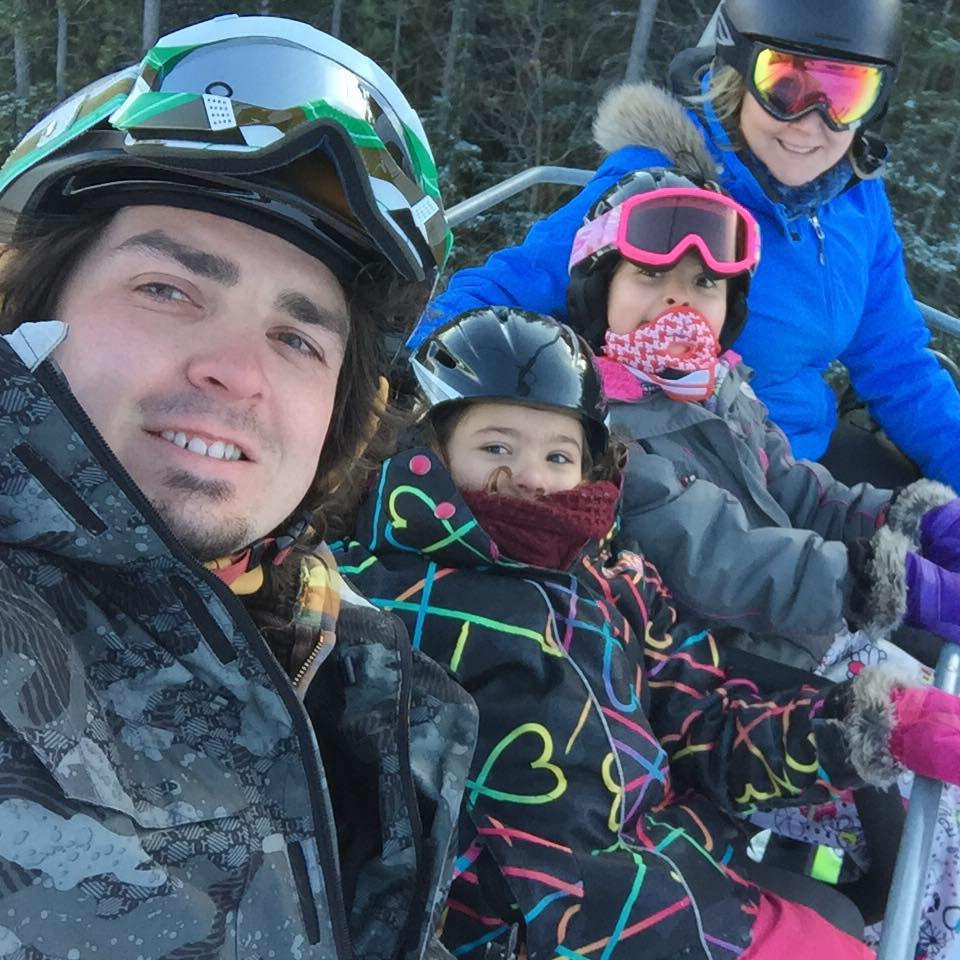 Justin Mihaylnuk
Tightlines Plumbing & Heating
Marvel Marketing did a fantastic job at building our company website. Their attention to detail was superb as we had a ton of changes along the way. They were extremely accommodating to our requests and the end product was more than we could have asked for.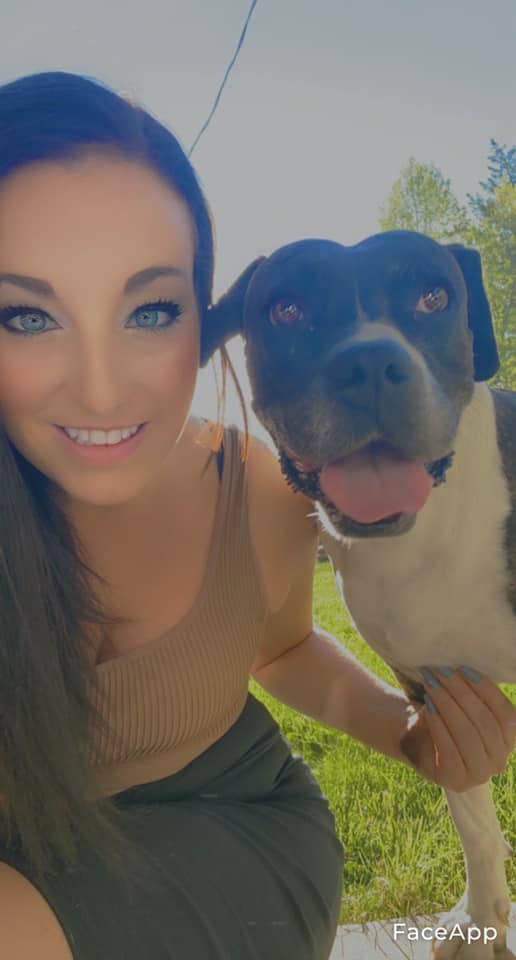 Kathleen Burgar
Irontek Land Developments
They went above and beyond helping us create our website and market our company. The marvel team worked swiftly and produced high quality work. Great Company, Great Work and Great People!
How Much Will I Pay for A Web Designer in Victoria?
Web Design Pricing in Victoria
The average fees for Victoria web design are $2,995 to $50,000. These prices are subject to changes depending on your needs. 
WordPress Website Packages
Starter
We will build a template WordPress website based on your samples provided, direction and brand guidelines.
Professional
We will build a customized WordPress website based on your samples provided, direction and brand guidelines.
Customized WordPress Theme
Premium
We will build a website from scratch with mock-ups on a WordPress CMS based on your requirements.
Custom WordPress from Scratch
5 Page Shopify
We will build a custom 5-page Shopify website with a template.
10 Page Shopify
We will build a custom 10-page Shopify website with a custom theme.
15 Page Shopify
We will build a custom 15-page Shopify website with a custom design.
We Build Websites Across Canada
Marvel Marketing does not operate only in Victoria, we also build websites in the following locations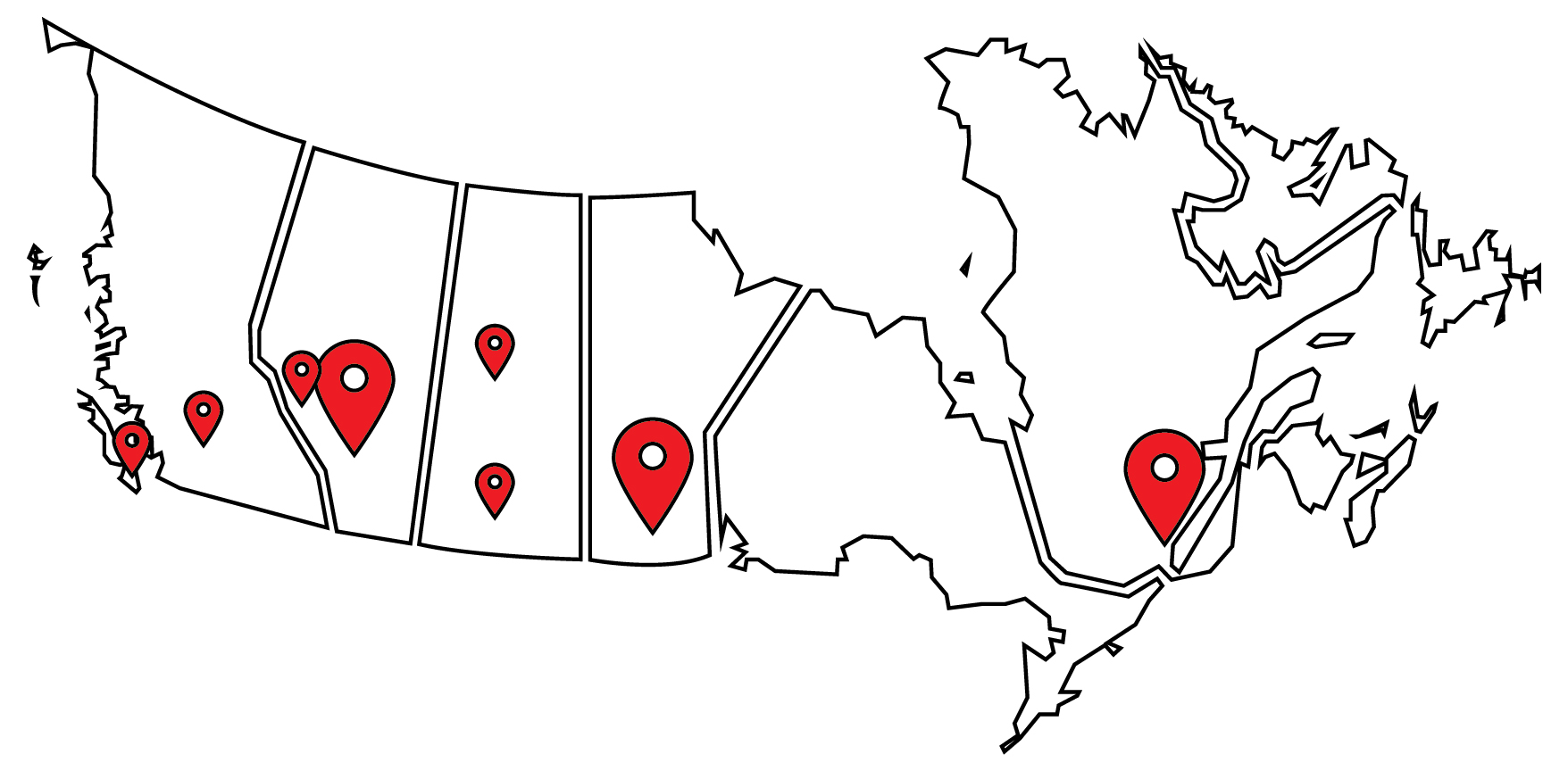 frequently asked Web Design questions
How do you build my website?
We will build your website using a content management system. The CMS we will use depends on your business needs. For an ecommerce store, we can use Shopify, and for an ordinary business, WordPress is a great choice. Our developers can also build your website from scratch. How we create your website is entirely up to you. 
Why are you so affordable?
There is no denying that our rates are pocket-friendlier. That is because we understand all businesses don't have a high budget. Our passion is to utilize our skills and help companies in Victoria grow. We can best do that by charging reasonable fees for quality services. 
How will we communicate during web development?
We have our phone number and email posted. We can communicate through that. Our project managers are available on Facebook and Whatsapp. Communication shouldn't be a problem because we are available on nearly all platforms. You should also know we respond faster to messages. 
What will we need from you for web design services?
We may need your brand slogan, pictures of your workplace and team. We may require staff profiles and videos that discuss more about your brand. If we need more information, we will contact you during development. 
Get My FREE Web Design Proposal