We are a digital marketing agency based in San Antonio that offers innovative web design solutions. 
Website Design Company in San Antonio
Marvel Marketing is an award-winning San Antonio web design firm that creates custom and responsive websites for businesses in various industries. Our designs are exceptionally unique. We have a transparent web design process, and you are assured of working with a professional team. Marvel Marketing has been offering these solutions for more than eight years. Therefore we have the experience and skills you are looking for. 
San Antonio started as a Spanish mission and colonial outpost in the 1700s. Today, it is the seventh most populous city in the United States. In 2018, San Antonio recorded a GDP of $121 billion. This high GDP is attributed to San Antonio's diverse economy. There are many thriving industries in this city. Examples include tourism, oil, gas, and many others. Irrespective of which industry your line of work falls under, you are assured of generating revenue in San Antonio.
To grow your business in San Antonio, you must find a way to beat the competition. One of the ways you can do that is by having a website. Most consumers in San Antonio prefer to shop from a brand with an online presence. Marvel Marketing can create a functional website for your business. We can integrate your brand into your website so that you can convert more traffic into clients. Our able team of web developers and designers can build a world-class website for your business in San Antonio.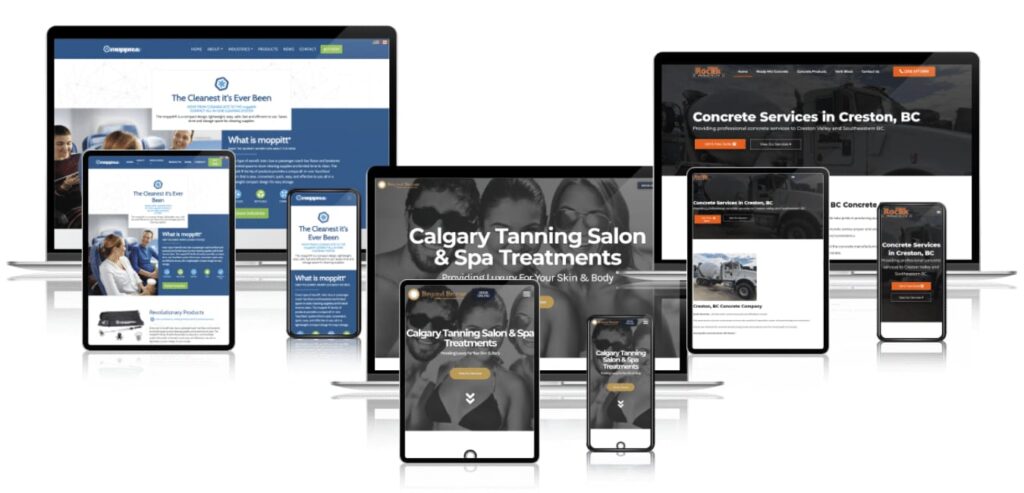 Why Should You Own a Website in San Antonio?
What to Consider When Hiring a San Antonio Web Design Agency
Are you looking for the best web design agency in San Antonio? Marvel Marketing has qualified, skilled, experienced web designers who can create custom and e-commerce websites for your business. As you hire a web design firm, here are some essential factors you should consider. 
Mobile Responsive Web Design
More than three-quarters of consumers in San Antonio use their mobile phones to access the internet. It's of utmost importance that your website is optimized for mobile devices. Failure to have a mobile responsive web design results in higher bounce rates. Every website designed by Marvel Marketing is responsive on mobile devices, tablets, and personal computers. This ensures that everyone has access to your website irrespective of the device they are using. 
24/7 Security
The modern consumer is well aware of the dangers of data breaches. This is why internet users prefer to access safe websites. Marvel Marketing will encrypt data and install SSL certificates to ensure your site is 100% secure. Clients who feel safe on your website won't mind buying your products or services. 
SEO and Site Performance
Marvel Marketing utilizes a unique approach when it comes to website design. Our sites are SEO-friendly, making it much easier for the site to rank post-launch. In developing SEO-friendly websites, we pay attention to website speed, usability, indexation, hosting, structure, domain, and other elements that improve site performance. 
Content Management System (CMS)
When hiring a web design agency in San Antonio, finding out what CMS they will use is essential. There are different content management systems. Shopify is suitable for eCommerce websites. Drupal comes in handy for sites that need an open-source platform. The CMS used plays a crucial role in the look and feel of your site. 
Website Redesign Services
Website trends run out of style. After some time, you may decide to rebrand. Or, the site's navigation may be complex for consumers. If you are experiencing any of the above issues, it's time to redesign. Marvel Marketing can revamp your old website with a new, responsive, and more functional layout. Our website redesign solutions guarantee a better user experience and higher conversions. 
Maintenance Packages
Maintenance refers to the strategies that ensure your site is healthy and performing better. Marvel Marketing has a monthly maintenance package comprising revisions, boosting site speed, tweaking CTAs, fixing errors, updating plugins, and running crucial backups. Through maintenance, your SEO campaigns will be more effective, and you will be able to attract quality leads. 
DO YOU WISH TO CREATE A SOLID ONLINE PRESENCE?
What Type of Website Does My Business Need?
All websites may look the same, but there are different types. During the consultation, we will advise you on which is the best type of website for your business. But before we get to that, you must familiarize yourself with the various websites Marvel can create for your San Antonio business. 
Static (HTML)
This is a type of website whereby the pages are displayed exactly as they are stored. Static websites are a suitable choice for many enterprises because they offer excellent security, are affordable, and quick to develop. These types of websites are also pretty flexible. 
CMS or Dynamic
Dynamic websites are quite popular and are built on content management systems such as WordPress. A CMS website features a module that allows users to fetch data from a database. They are very easy to use when uploading content to the site. We highly recommend dynamic websites to businesses interested in promoting products or displaying information to clients. 
Ecommerce Online Store
Businesses in San Antonio that want to sell their products online should hire our web designers to create eCommerce stores. This website contains a product or service catalog integrated with a payment gateway. Since they are available 24/7, your visitors can buy from your online store at any time. eCommerce stores are built on various platforms such as Magento and Zencart.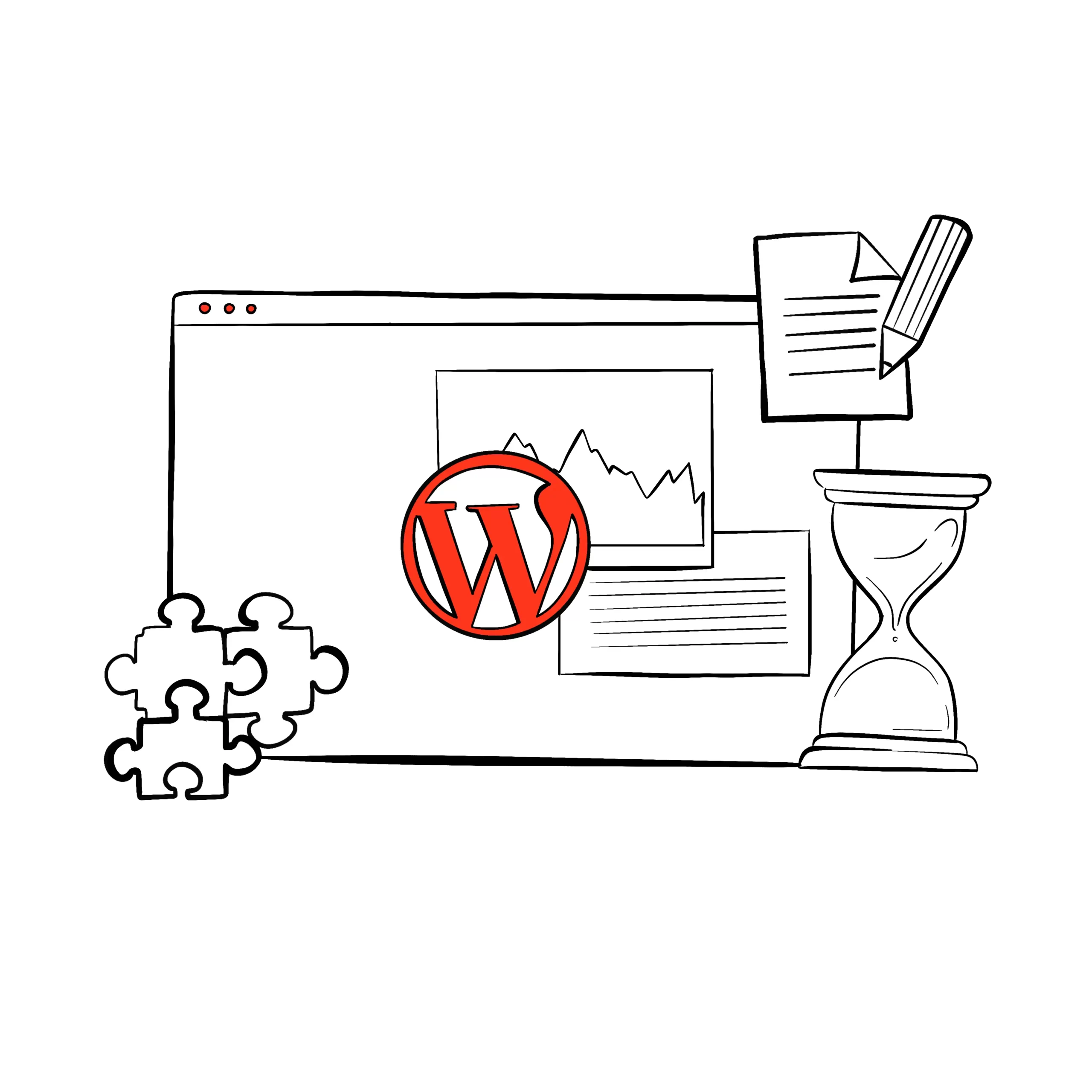 Marvel Marketing is a reliable WordPress website design company in San Antonio. We love using WordPress because it's the best CMS platform. WordPress websites can be integrated with plenty of features. These websites are very easy to use, and with the right SEO strategies, your WordPress website can rank at the top of search engine results. 
If you want to run a successful online business in San Antonio, we can build you one using Shopify. There are many platforms to build eCommerce stores, but very few come close to Shopify. As your San Antonio Shopify web designers, we can create a responsive and functional website that will grant your San Antonio customers an unforgettable user experience.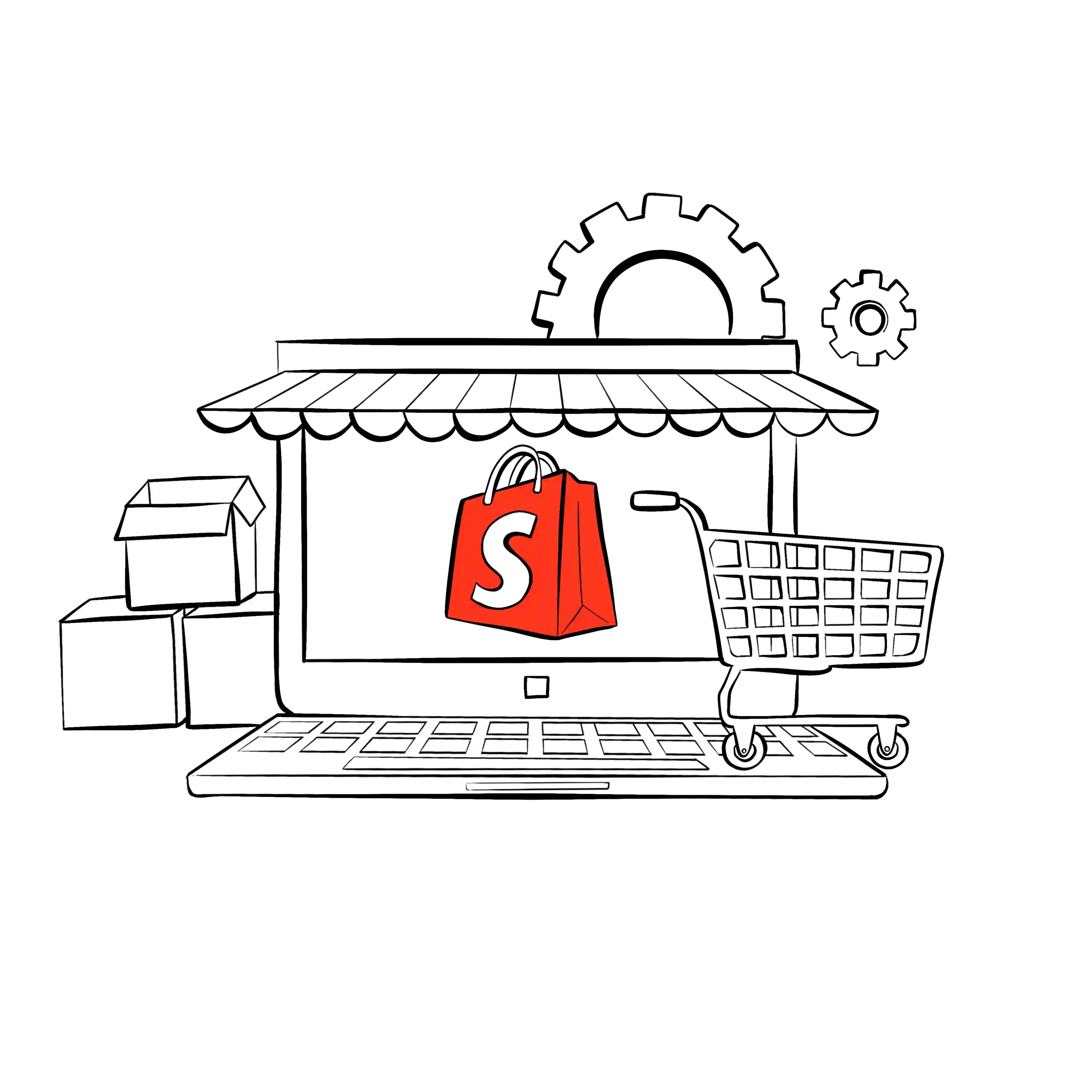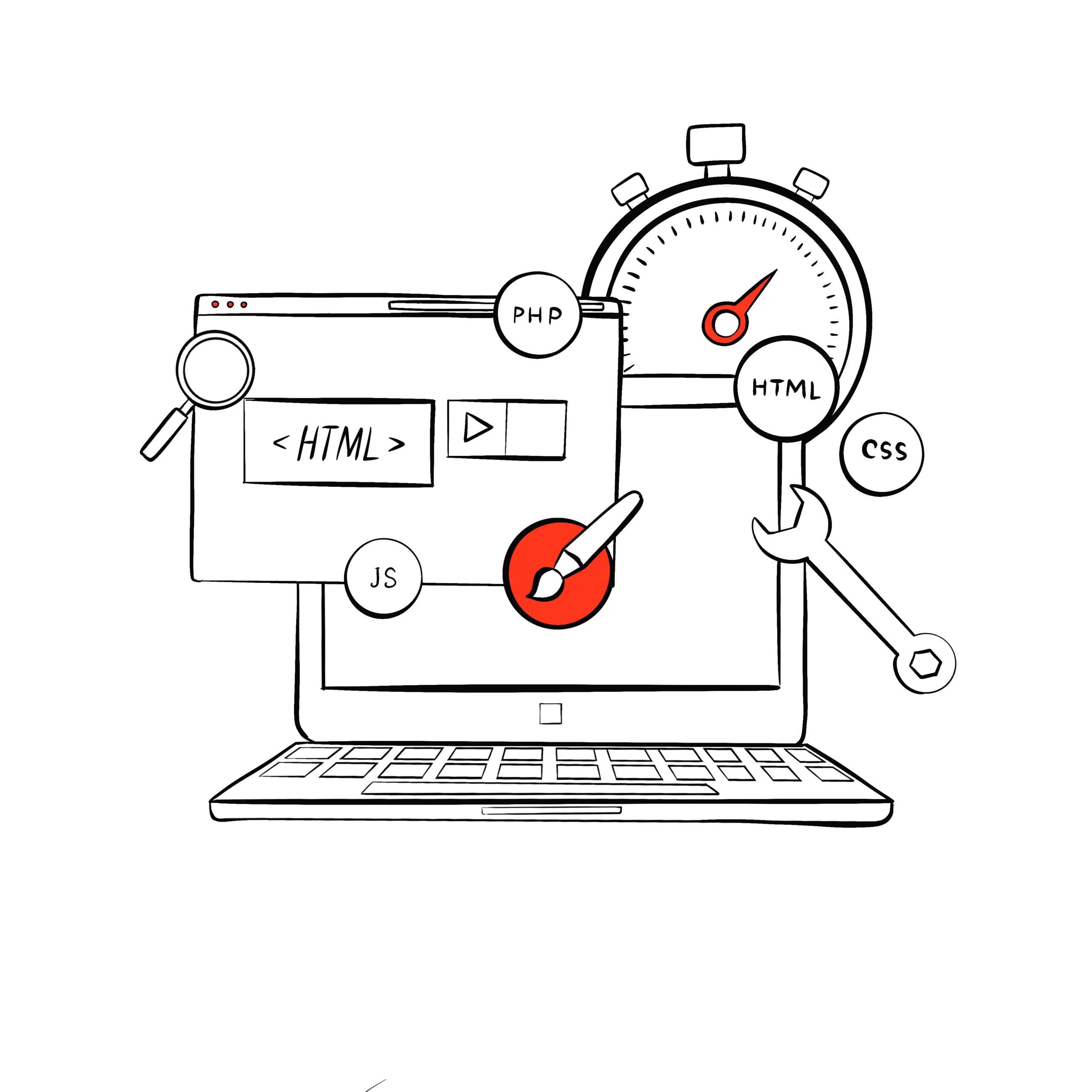 San Antonio's online market is quite competitive. Because of that, we understand that you may require a customized design. When you hire us, you don't have to worry about getting a website with common themes or layouts. Our web designers take the time to customize a unique design for your brand. We will develop a custom website that stands out from all other websites for your San Antonio business. 
To design a website that reflects your San Antonio business, we must know who you are and what are your brand needs. That information is best obtained through a consultative meeting. During this meeting, you can tell us what you would like your web design to look like and other essential details.
The next phase entails research about your brand, competition, and industry. The goal here is to develop a plan for your ideal web design. Research provides us with vital information about topics and sub-topics for your new website.
By the third stage, we will have acquired adequate information and can proceed to build your website. User experience is one of the crucial factors that we will consider in creating a prototype. Your input is still needed at this stage, and you are free to share recommendations.
With your approval, our San Antonio web designers can proceed with building a custom website for your business. Development takes around three to four weeks, depending on the website's complexity. We will give you a time frame during the consultation. You don't have to worry about us taking long because all our services feature prompt delivery.
When your website is ready, it will undergo several tests to determine whether it's functioning correctly. For tests, we use different browsers, including mobile devices, to check for responsiveness. We will also check various scripts and forms. Once everything checks out, the site will be delivered.
There is a reason Marvel Marketing is the best web design agency in San Antonio. Our services don't end at the delivery point. We have a maintenance package where our team makes upgrades, fixes errors, and performs any necessary changes to ensure your site is running correctly.
Why Choose Marvel Marketing As Your San Antonio Web Designer?
Now that all consumers have decided to go digital, business owners have no option but to follow suit. You need a professional and unique website to stay ahead of the competition. Marvel Marketing can build such a website for your business. Whether you are interested in a WordPress, Shopify, or custom website, we have the expertise and knowledge needed to create such a website. 
Below are more reasons why you should choose Marvel Marketing as your San Antonio web designer; 
San Antonio Web Design Services
Click the button below for a free web design proposal
Our Clients Are Assured of Lasting Results
When we design a website for your San Antonio business, you are guaranteed more traffic, increased brand awareness, better customer engagement, and a boost in ROI. Our team of experts are passionate about web design, and that's why we invest all of our time and efforts in your web design project. 

Tiffany Petite
Virtuous Circle Counselling
Marvel Marketing has been a phenomenal Calgary Web Design Company for my small business. I would highly recommend Marvel to anyone who needs support to grow their business. Each and every member of their team has been professional and caring with our concerns. A+ Experience.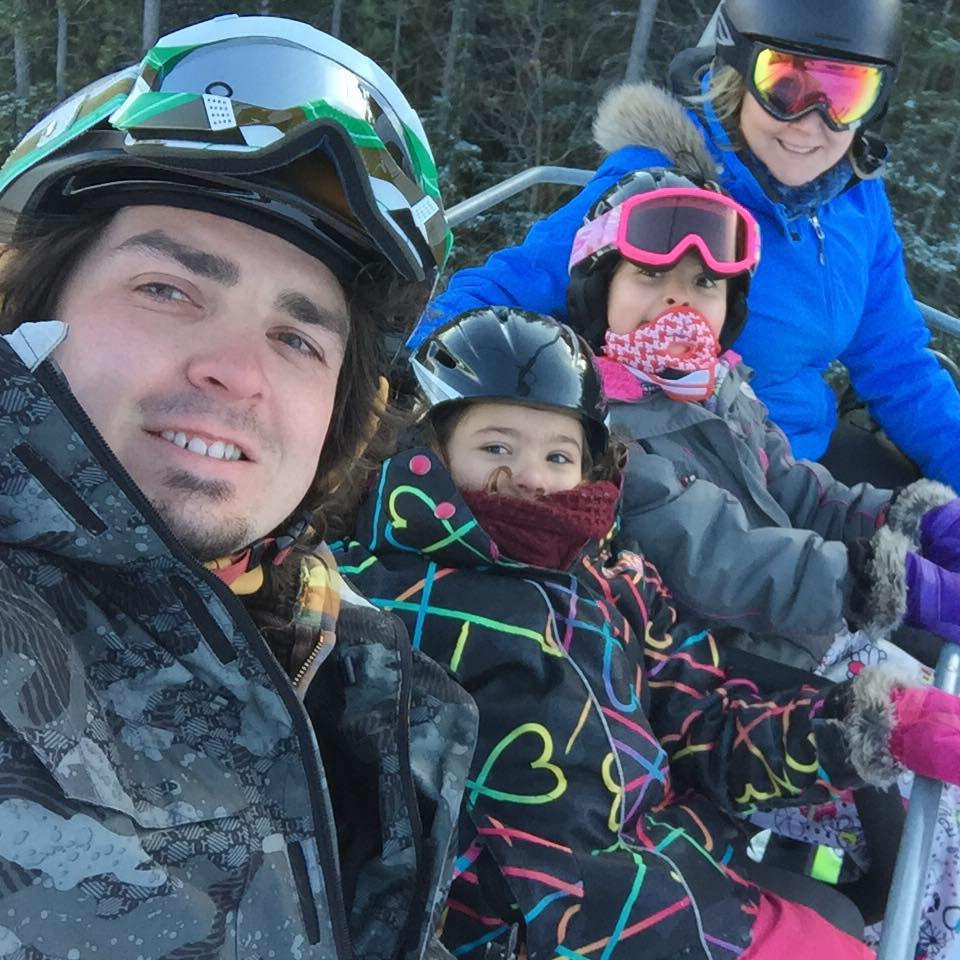 Justin Mihaylnuk
Tightlines Plumbing & Heating
Marvel Marketing did a fantastic job at building our company website. Their attention to detail was superb as we had a ton of changes along the way. They were extremely accommodating to our requests and the end product was more than we could have asked for.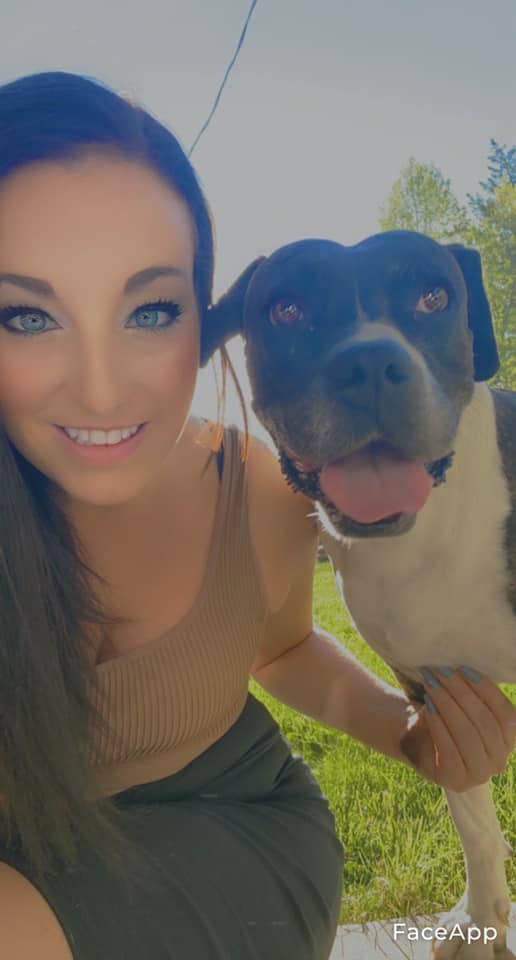 Kathleen Burgar
Irontek Land Developments
They went above and beyond helping us create our website and market our company. The marvel team worked swiftly and produced high quality work. Great Company, Great Work and Great People!
San Antonio Web Design pricing
Our rates are competitive, and you are assured of getting value for money. We have different packages that have varying features. You can choose from these packages or contact us for a free quote. 
WordPress Website Packages
Starter
We will build a template WordPress website based on your samples provided, direction and brand guidelines.
Professional
We will build a customized WordPress website based on your samples provided, direction and brand guidelines.
Customized WordPress Theme
Premium
We will build a website from scratch with mock-ups on a WordPress CMS based on your requirements.
Custom WordPress from Scratch
5 Page Shopify
We will build a custom 5-page Shopify website with a template.
10 Page Shopify
We will build a custom 10-page Shopify website with a custom theme.
15 Page Shopify
We will build a custom 15-page Shopify website with a custom design.

frequently asked Web Design questions
How Does Your Website Design Process Work?
Everything starts with a consultation. From there, we will guide you throughout our web design process, which is quite transparent. 
What will my website be built on?
We can use a content management system such as WordPress or Shopify. If interested, we can code your website from scratch. During the consultation, we will explain the benefits of both options. 
Do I have to be in San Antonio to work with you?
Not really. You can benefit from our web design services regardless of where you are. 
Will my website be search engine optimized?
SEO is a different package from web design. However, our agency creates SEO-friendly websites which will rank higher when you perform on-page, off-page, and local SEO. 
Get My FREE Web Design Proposal