Marvel Marketing is an award-winning web design company in Raleigh, North Carolina. 
Web Design Company in Raleigh
If you want a responsive and stunning website created for your business in Raleigh, you should get in touch with us. We are trained and experienced in building customized modern websites that look good on any device. With our unique web designs, your clients will have an easy time browsing through your services or product catalog. You will also stand out from the competition, therefore, boosting revenue. As a full-house web design agency, we have all the experts you may need to bring a website to life. We also offer website redesigns and SEO solutions. 
Raleigh, the capital of North Carolina, offers the best of everything from healthcare and education to job opportunities. Due to such reasons, it attracts many people from all over the US and the world. Popularly known as the City of Oaks, the Raleigh business sector is booming. Whether you are considering starting a business or already have, you must establish an online presence. 
An ordinary website for a Raleigh business won't cut it because the computation is fierce. You need a website design that will wow your visitors. It should be responsive on both PC and mobile devices. Most folk in Raleigh prefer to use the latter. And there are plenty of other features that your site needs to have. That's where Marvel Marketing comes in. With our acquired experience, our team can create an SEO-friendly website that will boost your presence.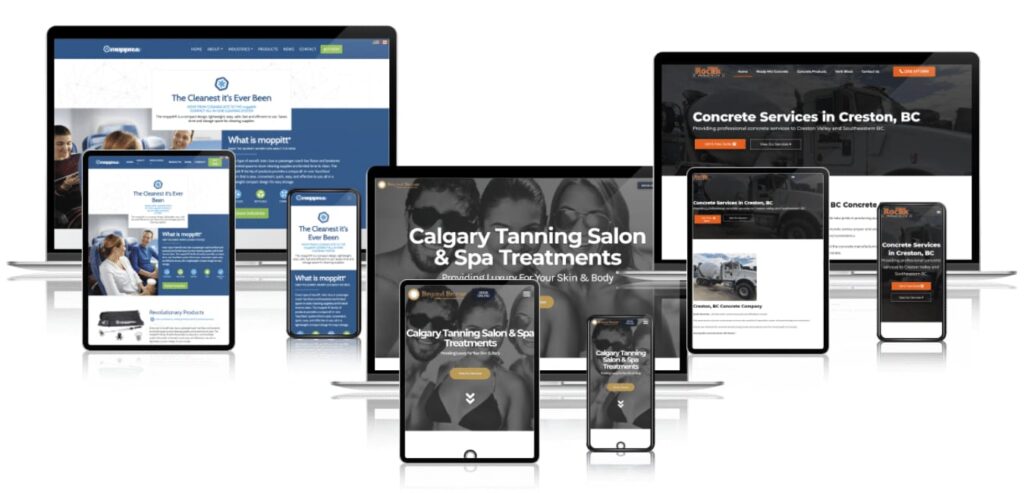 Why Should Your Raleigh Business Have a Professional Website?
A Checklist for Choosing a Web Design Company in Raleigh
In your quest for web design services, you will come across many companies offering such solutions. To ensure you hire the best web designers in Raleigh, here is a checklist you should use. Remember, the designers you hire plays a critical role in the success of your website. It would be best if you were extremely cautious. 
Mobile Responsive Web Design
Mobile responsiveness is one of the key things you have to confirm when a web development agency is building your website. Here in Raleigh, the prevalence of mobile device usage is at an all-time high. Therefore, it's crucial your site is optimized to be responsive on smartphones and tablets. A mobile responsive design guarantees minimal bounce rates and an increase in time on page. 
24/7 Security
Your website is the heart of your business. It, therefore, should be protected at all costs. A good website design firm should guarantee the safety of your website from viruses and malicious threats. Your website ought to feature SSL certificates. And if you intend to store viewers' data, it must be encrypted, so the information doesn't land in the wrong hands. 
SEO and Site Performance
Website performance is crucial. Your website needs to be up and running at all times. If there is some downtime, your web designer should intervene and offer technical assistance. Pages need to load faster than those of competitors. Otherwise, you will have a high bounce rate. While we are still discussing site performance, search engine optimization is another fundamental aspect of a website. Through SEO, your site will rank higher on search engine result pages. Make sure that your designer builds an SEO-friendly website. 
Content Management System (CMS)
To create and manage a website, you will need to use a CMS. There are different types of CMS, such as Drupal, Shopify, WooCommerce, and WordPress. Not all CMSs are built the same. For instance, WordPress is ideal for most conventional websites, and WooCommerce is perfect for eCommerce websites. Your web designer ought to use a CMS suited for the type of website you need. Using the right CMS guarantees better site performance and ease of use. 
Website Redesign
Your website is just like a physical store. After some time, it will need renovations or rebranding. If you have an old website for your Raleigh business, the design must be modernized with the latest trends and website features. Besides website design, Marvel Marketing also offers website redesign solutions. Through redesign, we can revamp your site, make crucial upgrades and update your content to suit your customers' needs better. 
Maintenance Packages
Even though most of the work is done when the website is being developed, your site still needs maintenance to function flawlessly. Some of the maintenance solutions you can get from Marvel include revisions on designs and functions, software upgrades, a boost in site speed, fixing errors, running backups, and much more. Lack of maintenance can affect SEO, growth, and overall site performance. Therefore, maintenance is essential. 
FEEL LIKE ITS TIME TO CREATE AN ONLINE PRESENCE?
What Type of Website is Suitable for Your Business in Raleigh, NC?
All websites may look the same, but there are different types. Before you hire a web designer to develop a website for your business in Raleigh, you need to familiarize yourself with these different types. If you are having trouble understanding these types of websites, you can always contact our team for more information.
Static (HTML)
It's the easiest type of website to create and maintain. Static websites do not have databases. Therefore, the development period for such a site is short. These websites are pretty flexible and offer organizations a cost-effective means of displaying brand information. As simple as HTML websites are, you need to hire an expert web designer to ensure the site is secure and reflects your brand. 
CMS or Dynamic
As the abbreviation implies, dynamic websites are built on content management systems. Examples of CMS include WordPress and Shopify. These websites obtain data from a database. This means that customers can have access to a wide range of information. With the help of a CMS, our web designers can create a comprehensive website that allows you to manage content efficiently. 
Ecommerce Online Store
Even if you aren't very tech-savvy, you have probably come across eCommerce online stores. These websites contain products or services that customers can add to cart, checkout, and pay for the items. Ecommerce online stores have become very popular as they allow businesses in Raleigh to operate 24/7. Ecommerce stores can be created using Shopify, Magento, and WooCommerce.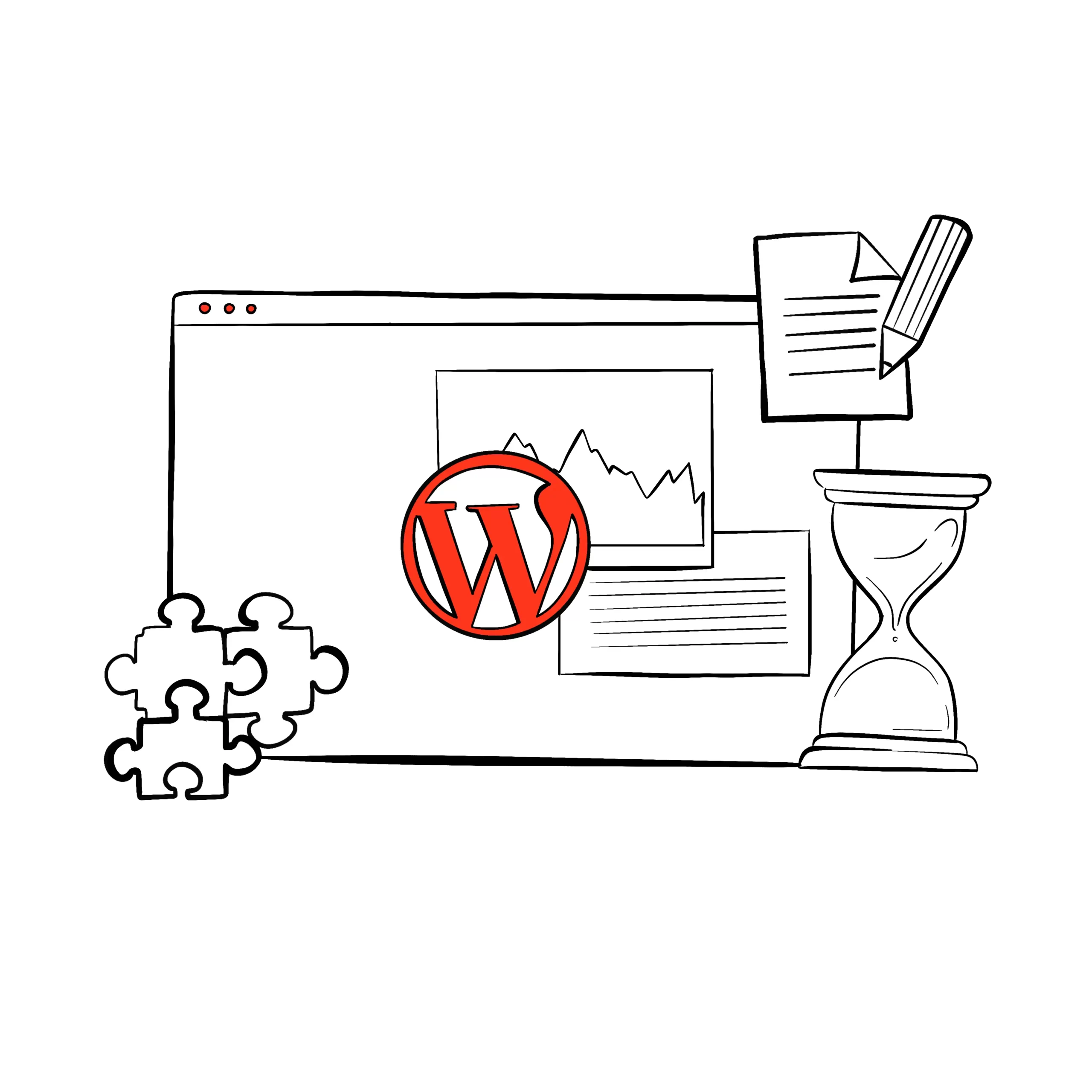 WordPress is our number one go-to CMS when building and designing client websites. There are plenty of reasons why we love WordPress. It's scalable, contains many plugins, and our designers can access many development options. It's also important to mention how easy it is for our customers to use WordPress. Using WordPress, we can create a highly functional website that will attract plenty of traffic. 
If you own a business in Raleigh, you must also have an ecommerce store. Even if you have a physical store, it's crucial to have an online option where customers can shop your items without traveling. Marvel Marketing can help take your business online by creating a responsive and visually appealing website. We will go the extra mile to ensure the layout is simple and the site is easily navigable, so your visitors can have a great shopping experience.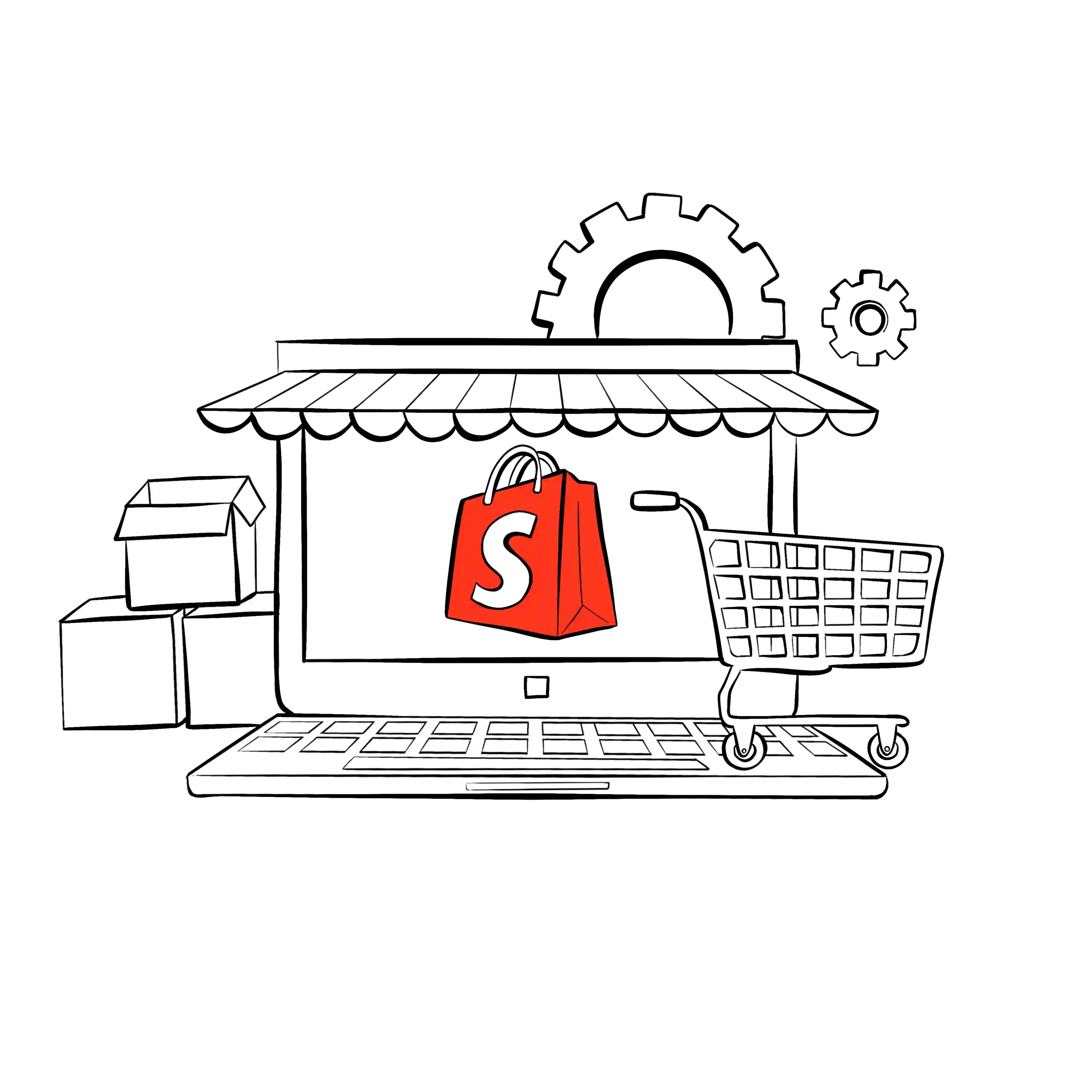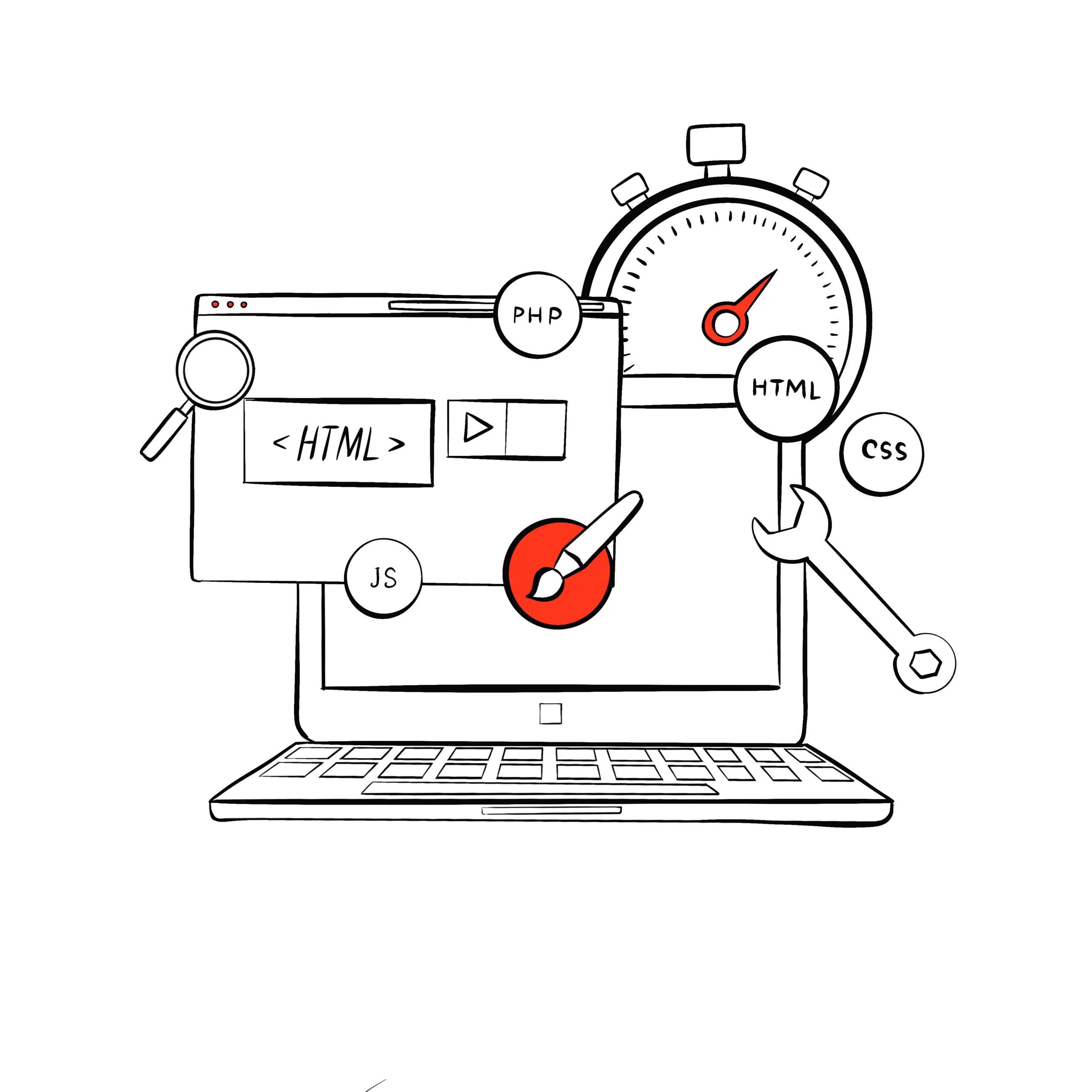 Depending on your business objectives, you may prefer a customized website. One of the perks of such a website is that it can be personalized to reflect your brand. Marvel Marketing can use unique layouts, designs, and graphics to create a custom website for your company. A customized website can be integrated with different features. Therefore, if you have an idea in mind, please run it by our project managers during consultation.
All our services start with a consultation. The purpose of the consultation is to understand what are your website design needs. During the consultation, you will tell us what you need, and our project managers will offer suggestions. Through consultation, we can determine the look and feel of your website.
With the data obtained from step one, we will use it to create a site map. As we do this, the web development team will research your brand and niche/industry more. The goal is to learn more about your business or company.
Now that we have enough data on our hands, it's time to lay out the look and feel of your site. The wireframe must contain all the crucial elements. This is a crucial stage of the web design process. Also, to create an excellent user experience, we must consult some of your target audience.
When your website design project enters the development stage, it's almost ready. Our team of experts will handle most of the work done during development. We will keep you posted with any new developments. In case you have additional requirements, please let us know.
We will test every function to confirm that the website is working correctly. For instance, we will check if the site is responsive on mobile devices. We will also check the site speed and several other things before you are notified that your website is ready. You are free to ask for revisions.
Website development is an ongoing process. For a site to always be running, you need to update software, check for bugs, and even redesign the layout after some time. Once Marvel Marketing has created your website, we will cover all the above through our maintenance package.
Why Pick Marvel Marketing as Your Raleigh Web Designer?
You need a responsive and visually appealing website to stay ahead of the competition. With the help of Marvel Marketing, you will always make a great first impression when your clients visit your website. Our web developers won't just create a website for your business. We will go the extra mile to ensure it performs better and attracts quality leads. With us, you are assured of a return on investment. Here are more reasons why you should make us your preferred Raleigh web designer. 
Do You Think It's Time to Take Your
Click the button below for a free web design proposal
Our Clients' are Guaranteed Measurable Results
We are the kind of web design agency that prefers to form lasting relationships with business owners in Raleigh, North Carolina. To achieve the above, we offer innovative web design services and aftermarket solutions such as website maintenance. We are always eager to answer any questions about web design. Feel free to contact us at any time.

Tiffany Petite
Virtuous Circle Counselling
Marvel Marketing has been a phenomenal Calgary Web Design Company for my small business. I would highly recommend Marvel to anyone who needs support to grow their business. Each and every member of their team has been professional and caring with our concerns. A+ Experience.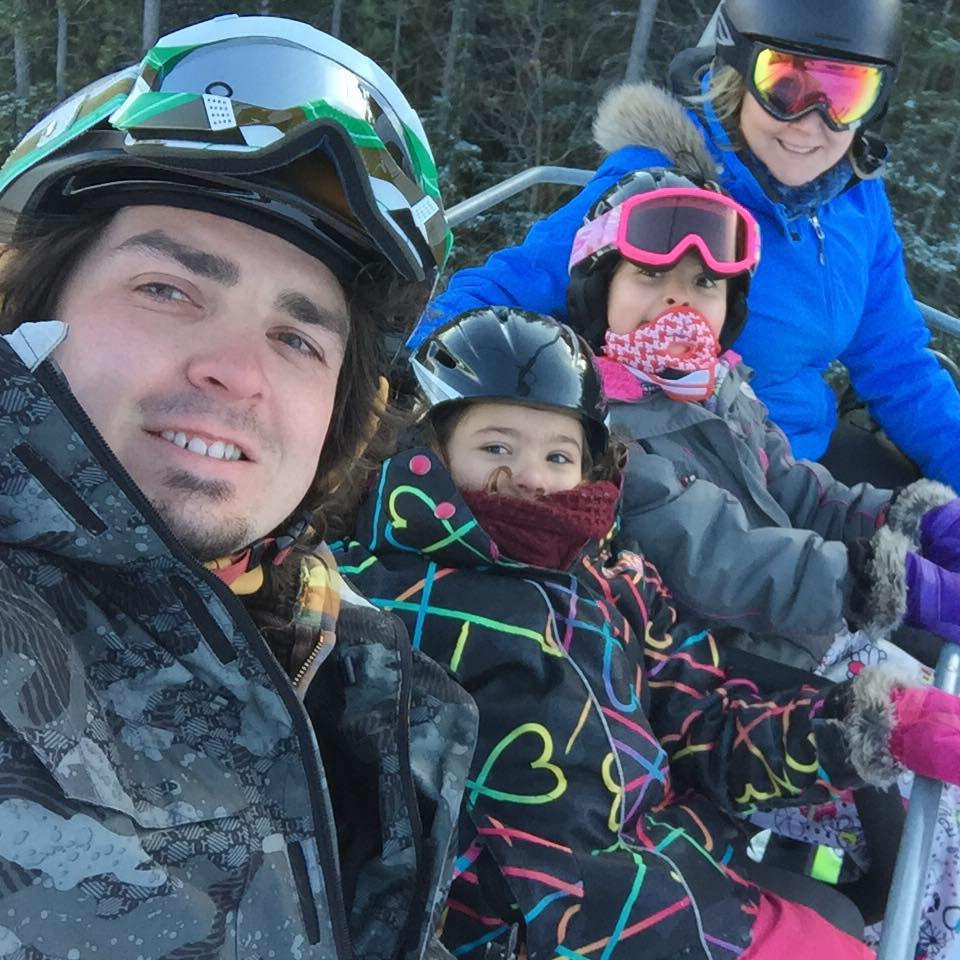 Justin Mihaylnuk
Tightlines Plumbing & Heating
Marvel Marketing did a fantastic job at building our company website. Their attention to detail was superb as we had a ton of changes along the way. They were extremely accommodating to our requests and the end product was more than we could have asked for.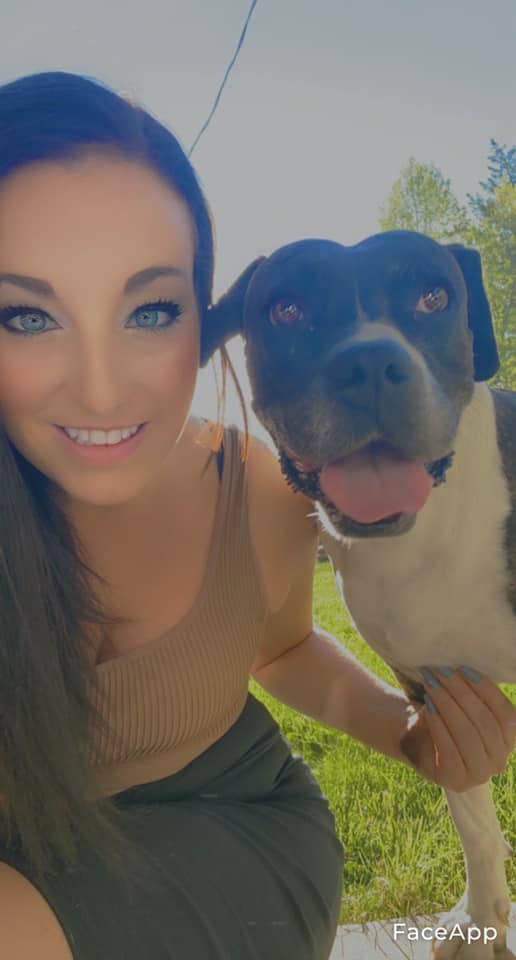 Kathleen Burgar
Irontek Land Developments
They went above and beyond helping us create our website and market our company. The marvel team worked swiftly and produced high quality work. Great Company, Great Work and Great People!
Web Design Pricing in Raleigh
There are different factors that affect the total cost of website design solutions. Our rates are pretty flexible and can be customized to suit all budgets. Therefore, there is absolutely no reason why you shouldn't get a website created for your company. 
WordPress Website Packages
Starter
We will build a template WordPress website based on your samples provided, direction and brand guidelines.
Professional
We will build a customized WordPress website based on your samples provided, direction and brand guidelines.
Customized WordPress Theme
Premium
We will build a website from scratch with mock-ups on a WordPress CMS based on your requirements.
Custom WordPress from Scratch
5 Page Shopify
We will build a custom 5-page Shopify website with a template.
10 Page Shopify
We will build a custom 10-page Shopify website with a custom theme.
15 Page Shopify
We will build a custom 15-page Shopify website with a custom design.

frequently asked Web Design questions
Do You Offer Web Design Services in North Carolina?
Besides Raleigh, Marvel Marketing also offers web design solutions in other major cities in Raleigh. If you have a business in Charlotte, Durham, Fayetteville, or any other city in North Carolina, we can also build a website for you. 
Will My Website Work on Smartphones?
Absolutely. All our websites are responsive on smartphones, tablets, and personal computers. That means everyone in Raleigh can access your website irrespective of which device they use to access the internet. 
Does Marvel Marketing Offer Website Redesign?
Yes, we do. We understand that some Raleigh companies may still be using outdated websites. You need a new website with updated themes, layouts, and functions to have an actual shot at ranking higher. 
Will My New Website Rank on Page One?
Marvel Marketing creates SEO-friendly websites. Therefore, with the right strategies and content, your website can reach page one of Google search results. If you are interested in ranking higher, we also offer SEO solutions. Get in touch with our team for more details. 
Do You Offer Ongoing Assistance Post Launch?
You are guaranteed a long-term partnership when you choose Marvel Marketing as your Raleigh web designer. We will offer website maintenance, and we will redesign your site when the time comes. 
Get My FREE Web Design Proposal