Marvel Marketing offers creative, practical, business-boosting web design solutions in Houston, TX. 
Website Design Company in Houston, Texas
For the past decade, Marvel Marketing has been building quality and custom websites for businesses in Houston, Texas. Our web design solutions are designed to convert visitors into customers. Our skilled team of web designers in Houston can create functional and graphically appealing websites that will drive more revenue to your business. 
Houston is ranked as the fourth most populous city in the US. For businesses, that means plenty of potential customers are waiting to be converted. Utilizing our web design services allows you to tap into Houston's online market and generate more revenue. 
Marvel Marketing creates responsive and search-engine-optimized websites that rank higher. Whether you have a storefront or not, our websites will significantly boost your sales. For the many years, we have been offering Houston web design services. Marvel Marketing is equipped with the latest trends and technologies in this industry. You can be assured of getting the best web design services in Houston.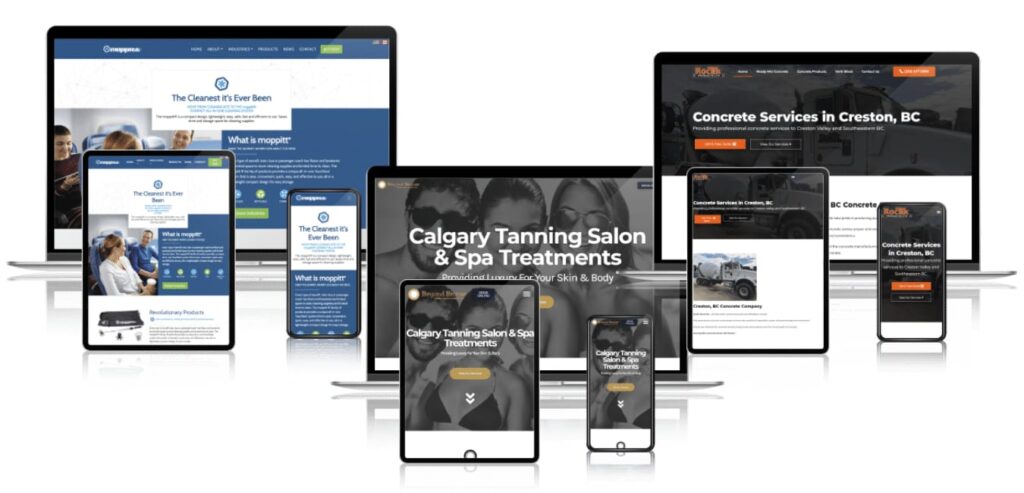 Benefits of Owning a Website in Houston
Essential Factors to Consider When Hiring a Houston Web Design Agency
If you have been looking for a web design firm in Houston, you have probably come across several agencies. Before settling on one, finding out what a particular agency can offer is essential. Marvel Marketing web design solutions entail the following; 
Mobile Responsive Web Design
A high bounce rate is bad for any website. It implies that most of your visitors are leaving the website before they can consume any content. One of the leading causes of high bounce rates is an unresponsive web design. When you hire Marvel as your Houston web designer, we will ensure your website is responsive for mobile and PC users. Mobile responsiveness is critical since most clients use mobile devices to access the internet. 
24/7 Security
An insecure website is considered a red flag by any internet user. That can have a significant impact on your business. When you delegate Marvel Marketing to work on your web design, we will ensure your website is 100% secure. We will also share more tips on how you can enforce site security. 
SEO and Site Performance
Post-launch, your website will need to be optimized for search engines. You will be glad to know that all websites created by Marvel Marketing are SEO-friendly. That means your SEO campaigns will be fruitful, and you should notice results sooner. 
Besides providing an SEO-friendly website, Marvel Marketing is very keen on site performance. We will work on your website speed, usability, hosting, structure, and indexation.
Content Management System (CMS)
When hiring a Houston web designer, kindly pay attention to the CMS used. Here at Marvel, we use Shopify for ecommerce websites. As for other types of websites, we build them using WordPress. Out of all CMSs, WordPress is our favorite. It has lots of development options that facilitate the creation of world-class web designs. 
Website Redesign Services
After a few years, it's good to redesign your website. Websites are obsolete. Therefore, certain functions may stop working after a while, new designs may pop up, or you may rebrand your website. For all your website redesign solutions, you can rely on Marvel Marketing. We are always keeping tabs on new developments in the web design industry. We can craft something that meets the needs of modern clients. 
Maintenance Packages
Websites occasionally run into errors, or you may need to back up data every once in a while. We understand how busy running a business is. That's why we offer a website maintenance package. The purpose of this package is to ensure your site is running smoothly. Part of maintenance entails fixing errors, running backups, checking site speed, and other necessary revisions. 
DO YOU WANT TO ACHIEVE AN AUTHORITY STATUS IN YOUR NICHE?
What Kind of Website Does My Houston Business Need?
During the consultation, Marvel Marketing will recommend a suitable type of website that matches your business objectives. However, we always want our clients to know the various available options. Here are the different types of websites that Marvel marketing can build for your Houston company. 
Static (HTML)
Characterized by quick development cycles and low cost, this is a website whose pages are stored precisely as they are displayed. Static websites are ideal for businesses that want to convey particular messages. A static website can be an excellent choice if you are just stepping into Houston's digital space. 
CMS or Dynamic
This is the most frequently requested website by most Houston entrepreneurs. A dynamic website is one that's built on content management systems like WordPress. Our CMS websites are highly functional and responsive. Most CMSs allow room for personalization by using plugins. Also, it's effortless for you to manage a CMS website without much technical knowledge. 
Ecommerce Online Store
We recommend this website to any business interested in selling products online. Ecommerce stores are like Amazon. They contain products and services listed in a catalog. They also feature payment getaways and checkouts to facilitate online shopping. For Ecommerce stores, Marvel Marketing prefers Shopify because it has many valuable tools.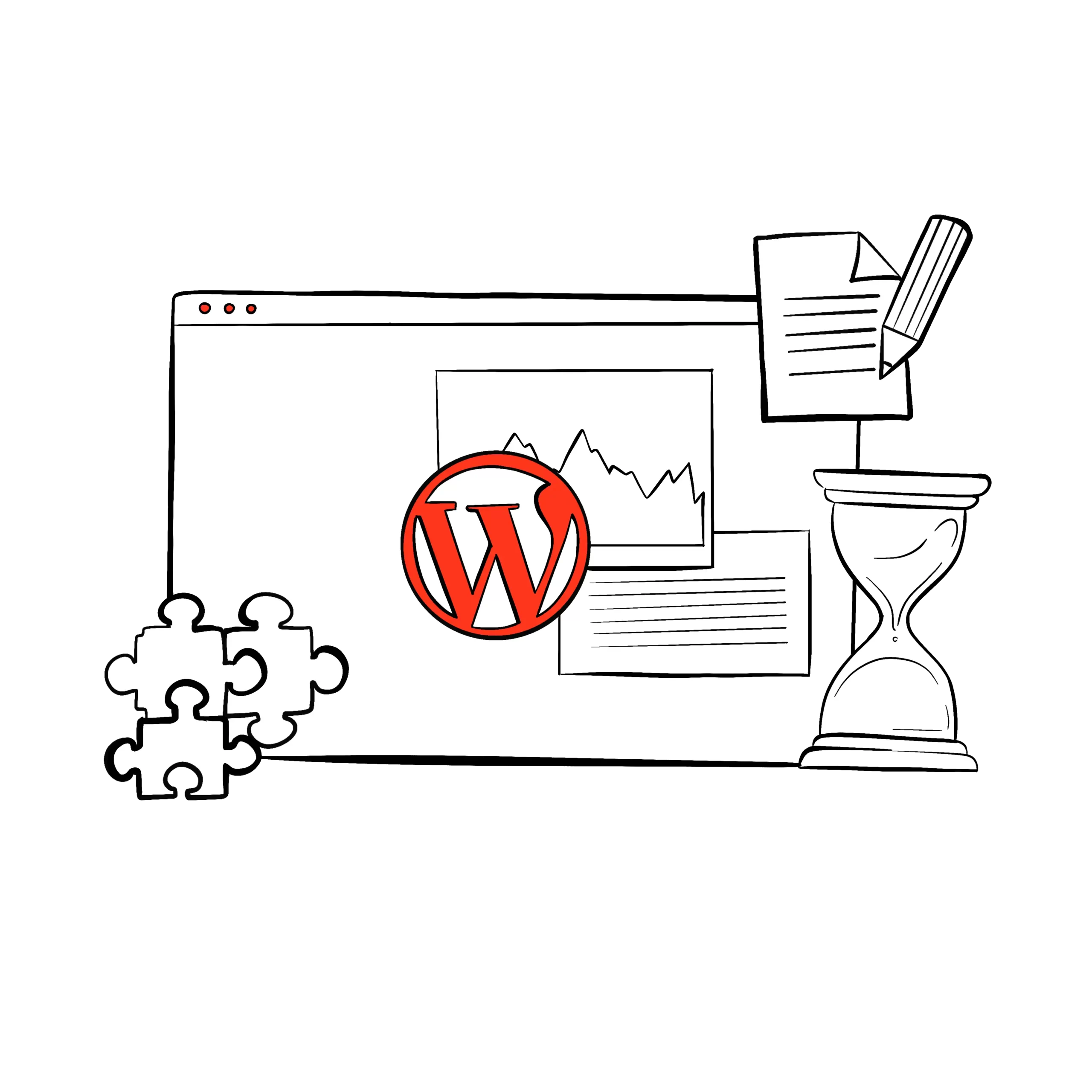 Thanks to WordPress's many features, our web designers prefer this content management system over others. WordPress is the ideal CMS you should use if you are interested in a well-designed and optimized website. Our web designers have years of experience using WordPress. They can use this CMS to create a website that stands out from the competition. 
Houston-based business owners planning to sell products online should leverage the benefits of Shopify. Our Shopify web design experts can create an easy-to-use online store for your business that will grant your customers a seamless shopping experience.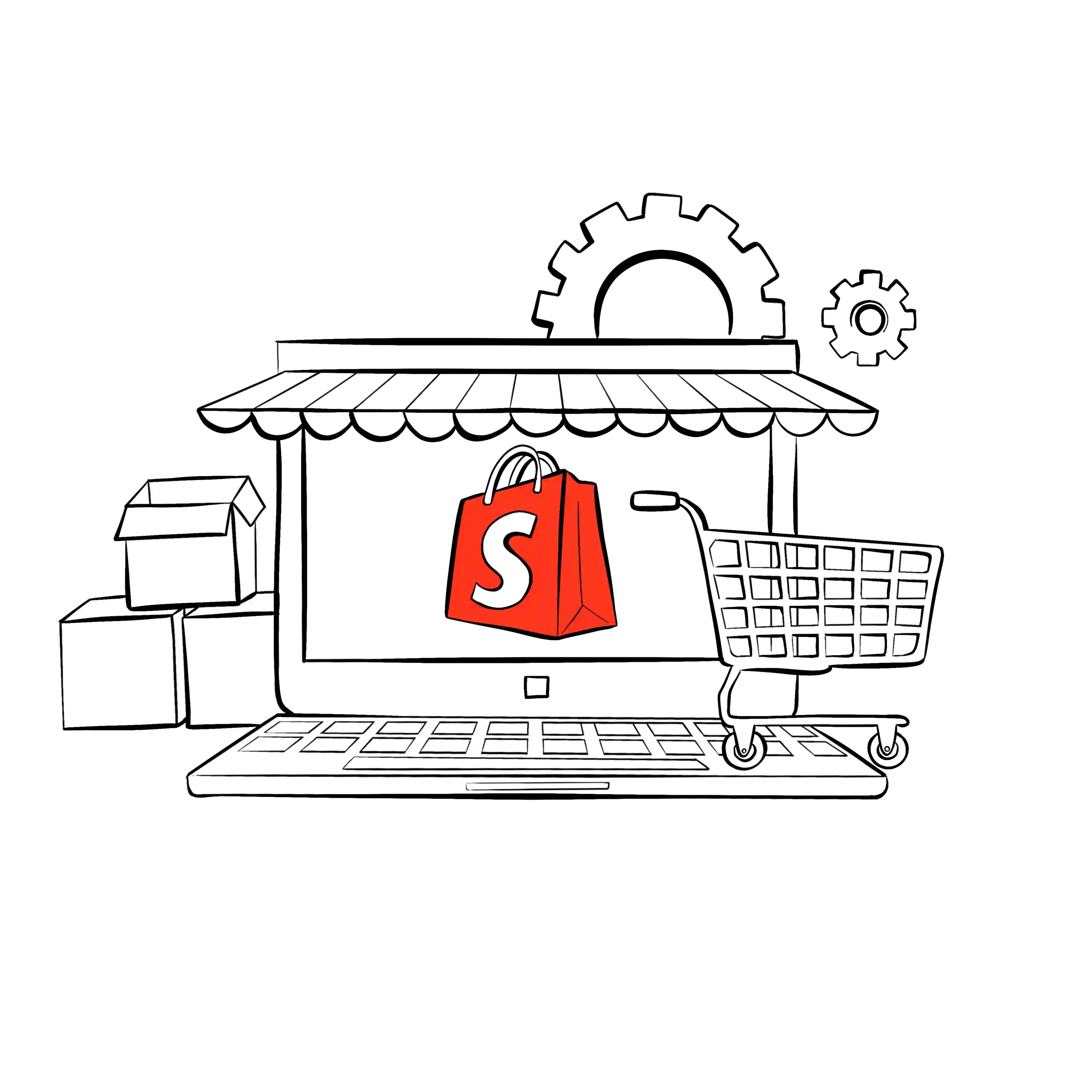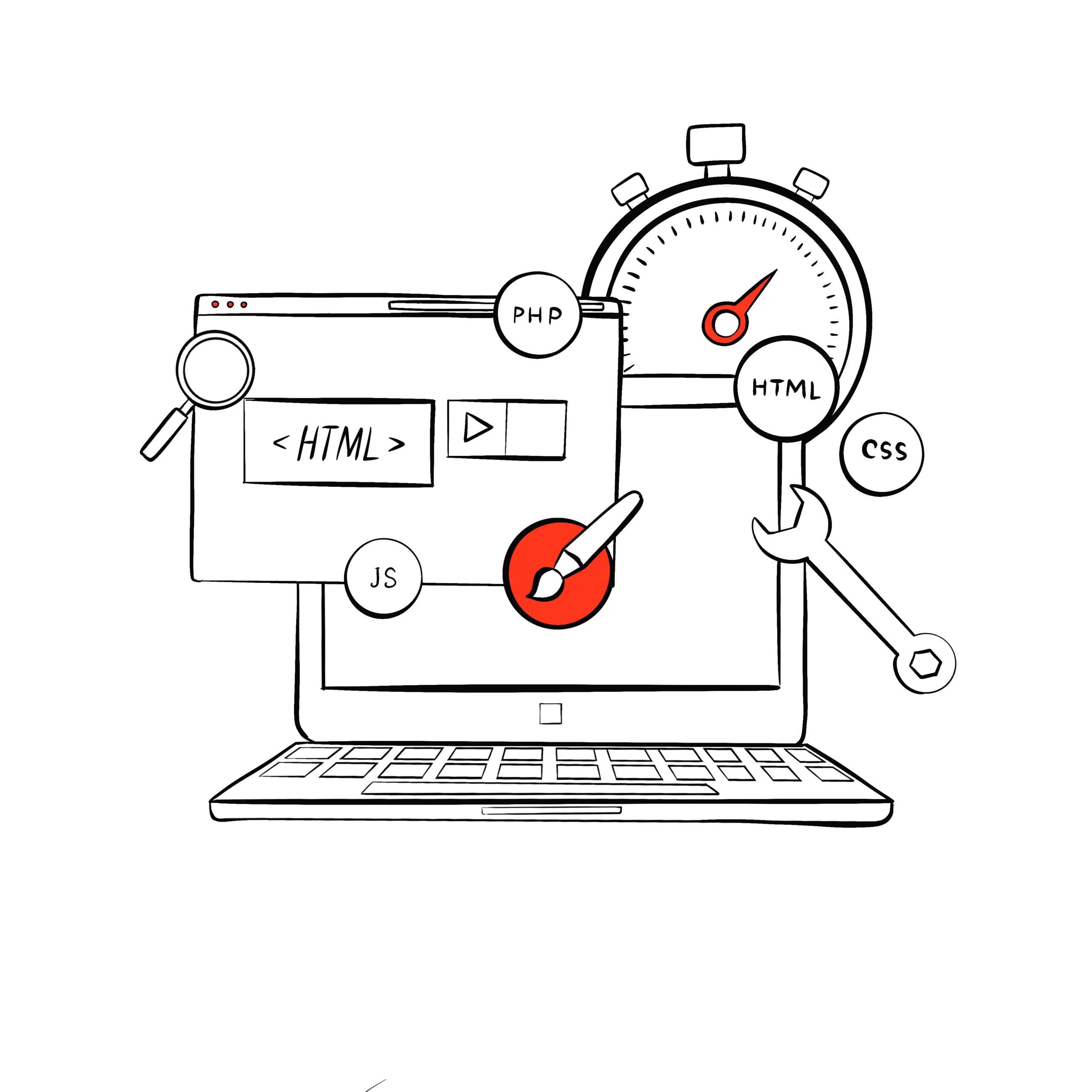 Sometimes, you may need a customized website that incorporates your brand message and tone. Marvel Marketing also specializes in building custom websites. Such websites feature unique designs that guarantee they will stand out from competitors. When creating custom websites for Houston companies, Marvel Marketing takes time to learn your company's objectives. 
To design a website that meets your expectations, we must consult you and, if possible, your entire team. Consultation is pivotal as it determines your Houston business website's final look and feel.
After consultation, research follows. The purpose of the research is to unearth information that was not obtained during consultation. It requires a lot to build a successful website. From the analysis, we will develop a plan on what should be included on your website.
Having obtained all the crucial information needed, we will proceed to create a prototype for your website. Also known as the wireframe, we will share the prototype with you for approval. It's important that the prototype provides an appealing user interface.
Using the prototype in phase 3, we will create a website that reflects your company's objectives. The development stage often takes longer than all other steps. But you don't have to worry about progress because our project managers will update you on new developments.
Marvel Marketing takes its work pretty seriously. That's why we often test the websites after development and ensure they are functioning correctly before being delivered. Testing entails checking for site speed, functionality, and navigation.
Our work is far from done. After launch, your site will need maintenance to operate smoothly. We have a maintenance package that will give you 24/7 access to our web developers. In case there are errors, or there is something that needs revision. This team will work on that.
Why Choose Marvel Marketing As Your Houston Web Developer?
You have probably come across many firms in your quest to find the best web designers in Houston. But before hiring one, you must be very careful because your web designer determines the success of your digital marketing campaigns. With a carefully designed website, it will be much easier to optimize it for search engines, share quality content and engage better with visitors. Marvel Marketing is an award-winning web design company that delivers the following; 
Are You Ready To Grow Your Online Brand With
Houston Web Design Services?
Click the button below for a free web design proposal
Houston, TX Web Design and Development
Marvel Marketing can build a professional website for your brand. We will also maintain it to ensure you maximize online sales and awareness. Besides web design and development, you can benefit from other Houston digital marketing solutions such as SEO, social media marketing, and digital PR. 

Tiffany Petite
Virtuous Circle Counselling
Marvel Marketing has been a phenomenal Calgary Web Design Company for my small business. I would highly recommend Marvel to anyone who needs support to grow their business. Each and every member of their team has been professional and caring with our concerns. A+ Experience.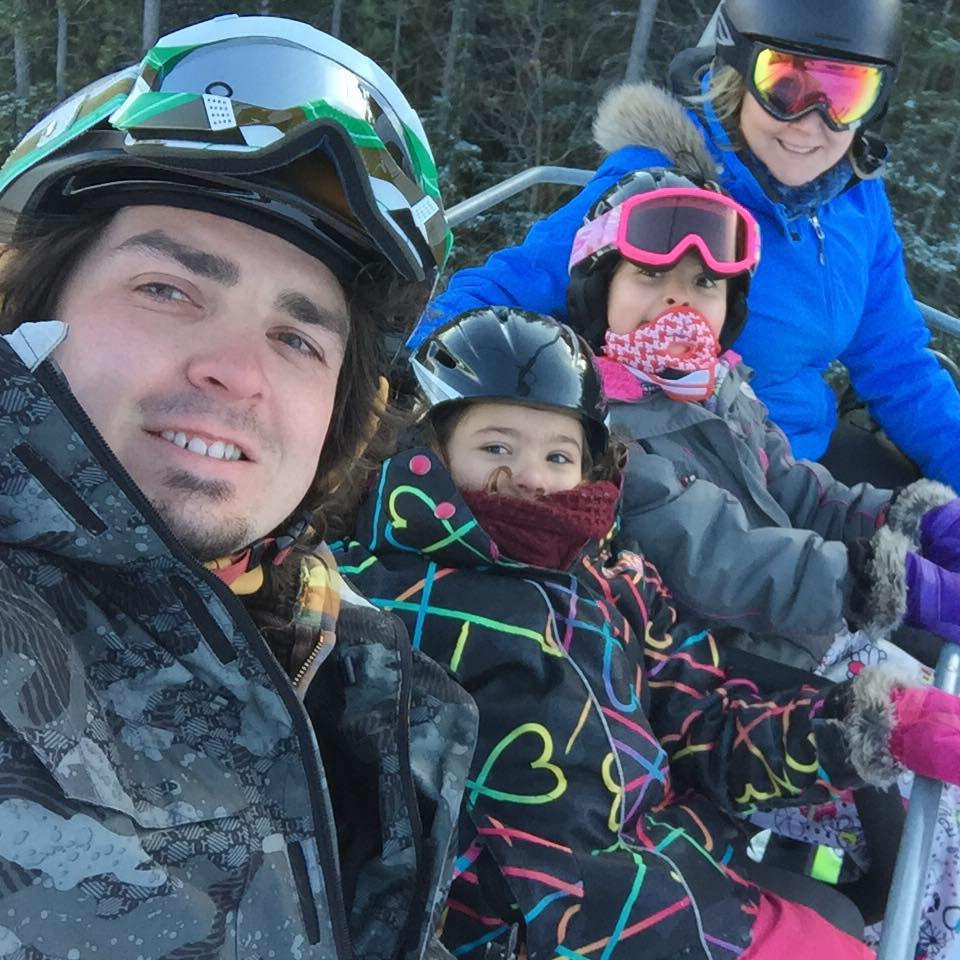 Justin Mihaylnuk
Tightlines Plumbing & Heating
Marvel Marketing did a fantastic job at building our company website. Their attention to detail was superb as we had a ton of changes along the way. They were extremely accommodating to our requests and the end product was more than we could have asked for.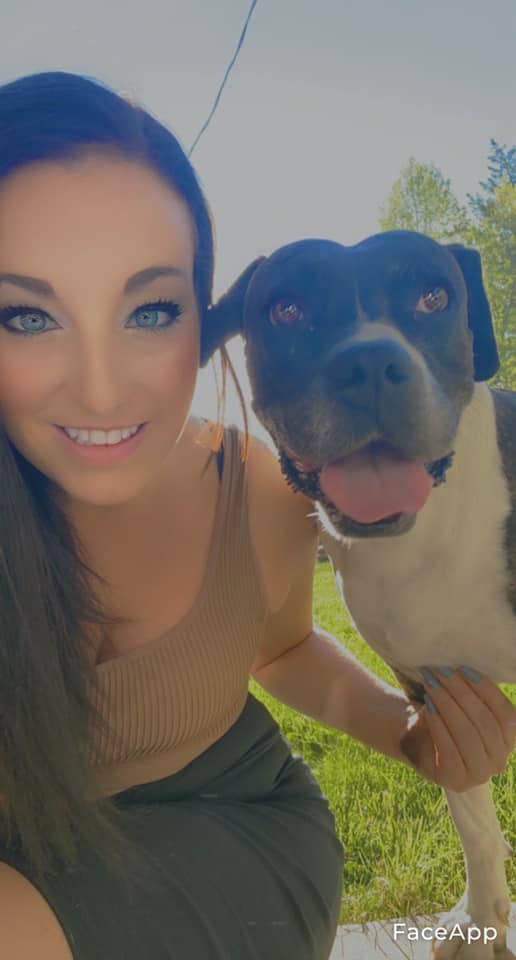 Kathleen Burgar
Irontek Land Developments
They went above and beyond helping us create our website and market our company. The marvel team worked swiftly and produced high quality work. Great Company, Great Work and Great People!
Web Design Pricing in Houston, TX
The rates for web design vary depending on the number of pages you need. We have several packages for Shopify and WordPress websites. 
WordPress Website Packages
Starter
We will build a template WordPress website based on your samples provided, direction and brand guidelines.
Professional
We will build a customized WordPress website based on your samples provided, direction and brand guidelines.
Customized WordPress Theme
Premium
We will build a website from scratch with mock-ups on a WordPress CMS based on your requirements.
Custom WordPress from Scratch
5 Page Shopify
We will build a custom 5-page Shopify website with a template.
10 Page Shopify
We will build a custom 10-page Shopify website with a custom theme.
15 Page Shopify
We will build a custom 15-page Shopify website with a custom design.

frequently asked Web Design questions
Do you offer content for websites?
We will add basic content such as topics and sub-topics during web design. If you need more content for SEO and engagement, such services are available in a separate package.
Is it necessary to hire a web design firm?
If you can build your own website, you do not need to hire a web design firm. However, to do so, you will need relevant skills and knowledge. A web design agency like Marvel will create a professional website that attracts and converts. 
Is web design important?
Web design plays a crucial role in determining user experience. Therefore, businesses in Houston should be cautious when hiring a web design agency. 
Get My FREE Web Design Proposal