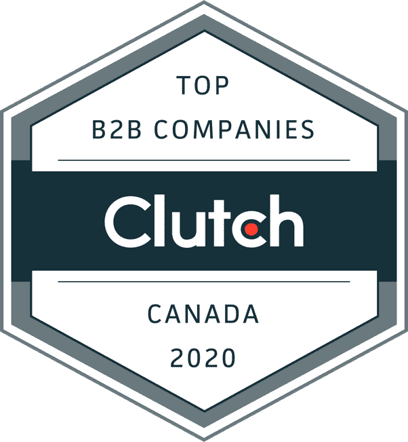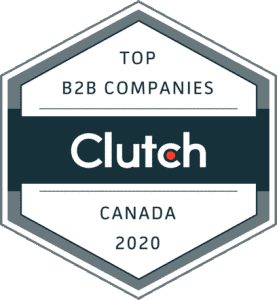 A lot of hard work goes into generating robust digital growth. Employing cheap tricks on search engines doesn't work. Instead, we offer a data-backed approach that offers long-term results.
Our toolbelt is diverse. We use web design, SEO, PPC, graphic design and video to enhance our client's online presence. When we do something the right way without taking short cuts, your audience will always take note.
We're proud that Clutch, a reviews and ratings firm, has awarded us a position as a top B2B company in Canada. Specifically, we're being recognized for our marketing and advertising services.
Clutch is a B2B marketplace that has showcased companies for several years, accumulating a large list of service providers. Analysts at Clutch rank companies based on their market presence, service lines, and most importantly, client reviews.
We only have 5-star reviews on Clutch, and there's no doubt that played a role in this achievement. Thank you to our clients for leaving honest feedback about our services!
In particular, a tanning salon we worked with detailed our branding and digital marketing abilities. We optimized a website according a list of 10 keywords, refreshed their marketing materials, and produced a brief video.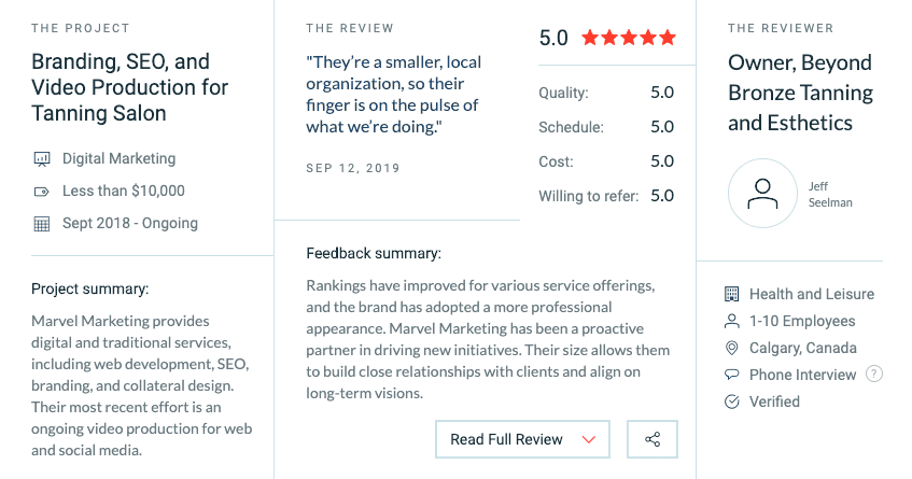 The client highlighted our ability to capture their vision precisely. This comes from our focus on active listening. We will never start a project without fully understanding our customers' goals. This always shines through to the final result of our engagements.
Ultimately, we are thrilled to be chosen and recognized as one of the top Advertising and Marketing companies by Clutch. We will continue our dedication of providing positive results for our clients! If you won't settle for anything less than marvelous, please contact us today! We'll work hard to transform your vision into a reality.
Did I Leave You With Unanswered Questions? Ask Away!
No, This Is NOT Subscribing You To Anything!